Ageing Well Programme - Cafe Sessions
Meet up in a relaxed setting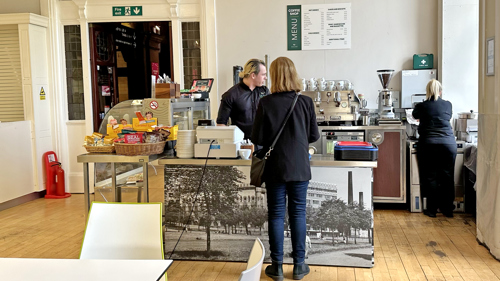 Cafe Sessions
Coffee and Culture at Kelvin Hall – returning soon!
Coffee & Culture is a free museum programme which provides an opportunity to meet people, find out about some of the museum displays and access information and support in a relaxing setting. Working in partnership with Alzheimer Scotland, these are friendly and welcoming sessions for people with dementia and their carers, followed by tea, coffee and chat.
From Summer 2022
We are also setting up Coffee and Culture outreach sessions with our Open Museum in the Calton area of the city. Further information coming soon.
What's on in Glasgow?
Take a look at what's on across the city
Give feedback about this page