Top ten must see
Our recommendations for you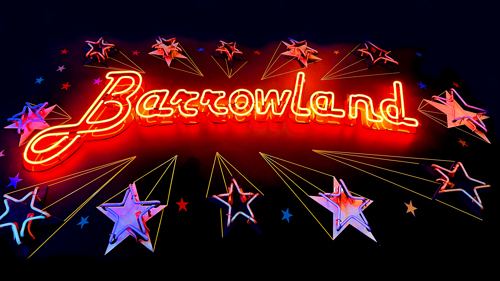 The People's Palace is Glasgow's social history museum – explore our top ten objects and displays.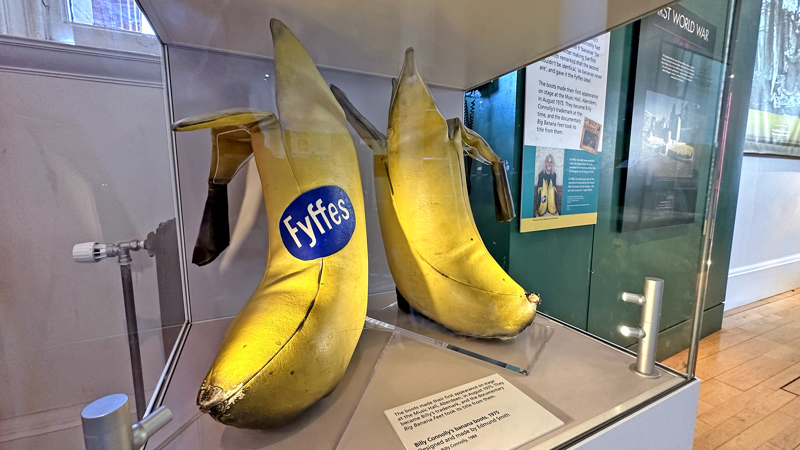 Billy Connolly's banana boots
One of the museum's most beloved objects is Billy Connolly's banana boots, gifted by Billy himself to the people of Glasgow. The boots are representative of how Glaswegian 'patter' has reached, and is beloved by, a worldwide audience.
View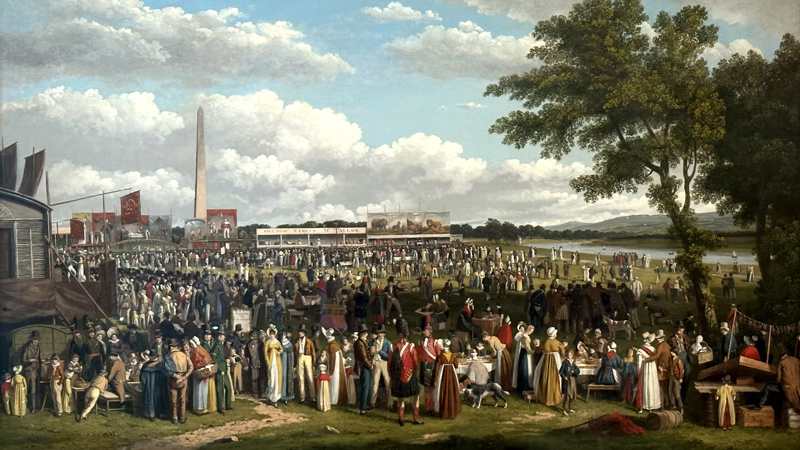 John Knox
Glasgow Fair
This painting captures both the eyes and imagination of visitors as they enter Glasgow Green, providing a great introduction to life in early modern Glasgow. It's located in the Welcome Room, showcasing the revelry and great exhibitions of Glasgow in the 19th Century.
View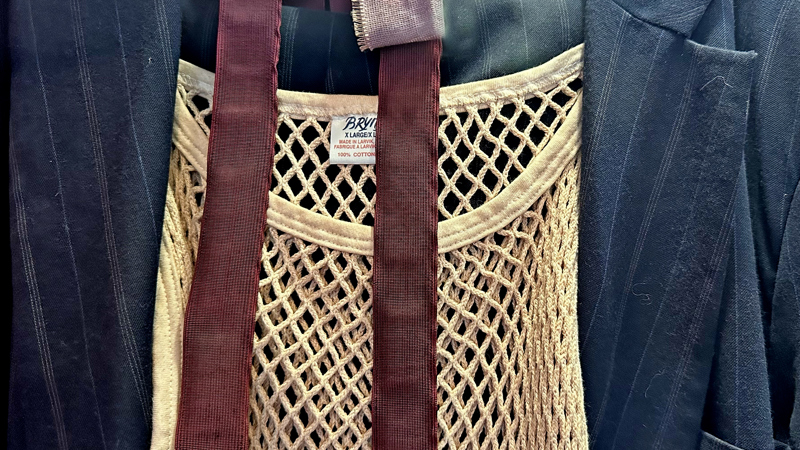 Rab C Nesbit
Rab C Nesbit's string vest and bottle of Irn Bru
While Rab is a Glaswegian caricature, he and his outfit are great examples of Glasgow humour and 'patter'!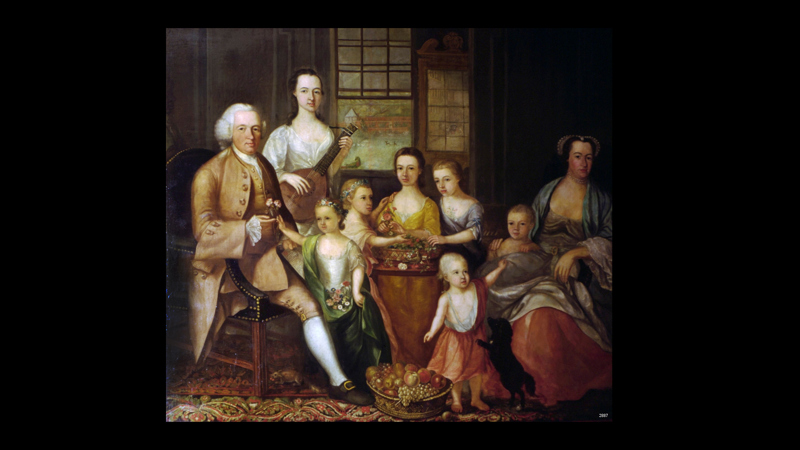 Archibald McLauchlan
John Glassford and his Family
A foreboding reminder of the legacies of enslavement, empire and the tobacco merchants of 18th Century Glasgow.
View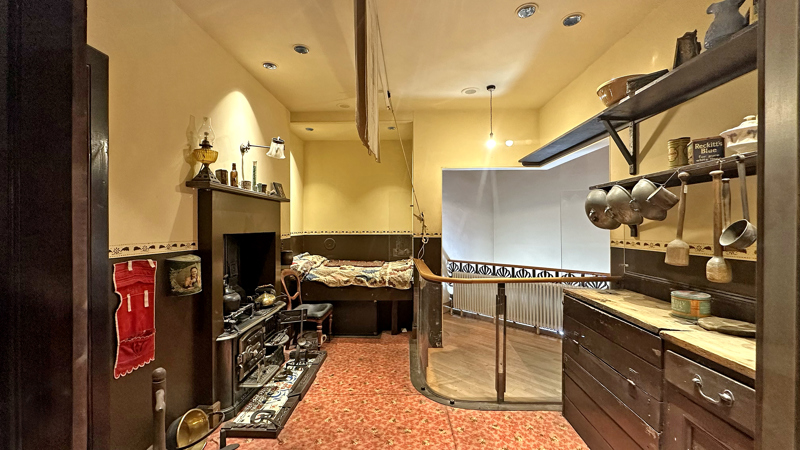 Single End Flat
On the top floor, the single end flat transports visitors back to a time where up to ten people lived in a single-roomed flat. While the audio description may remind us of our modern-day luxuries, the recreated flat brings to life the sense of family and community that tenements are famous for.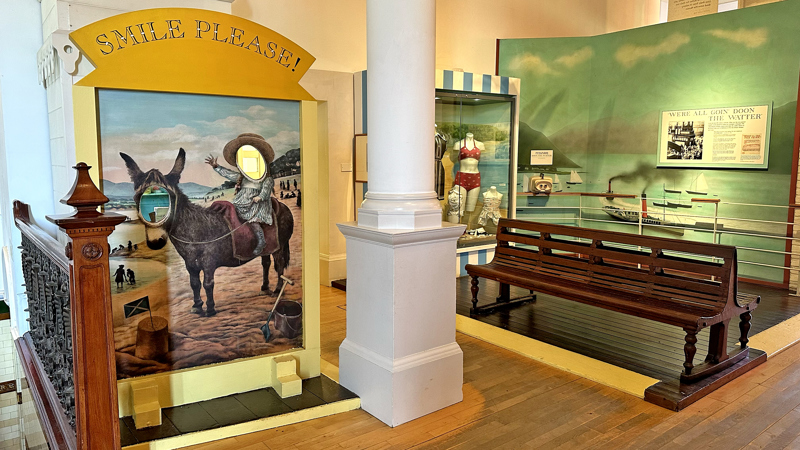 Doon the water
A trip to the Palace is not complete without a photo in the seaside 'Doon the Water' cut out! Located in our 'Doon the Water' holiday display, not only does the cut out provide an interactive element and reminder of their visit, for many visitors it's a trip down memory lane!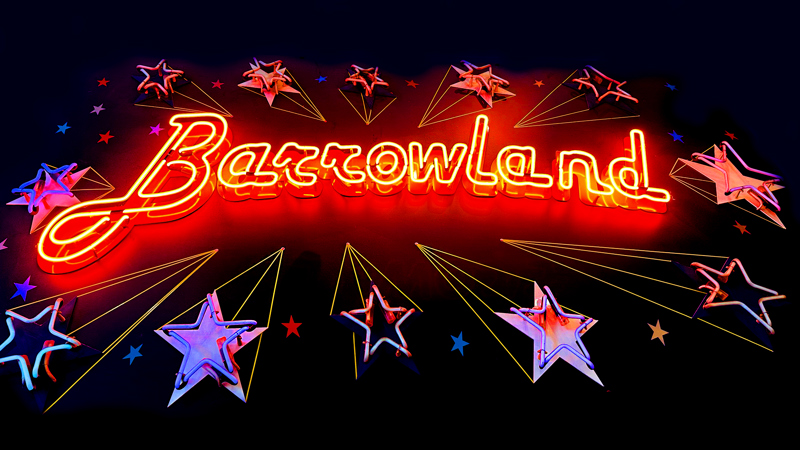 Barrowland Ballroom sign
Being located in the heart of Glasgow's east end, at the heart of the People's Palace is the bright Barrowland's sign. The original sign is located just around the corner from the Palace, and many of our weekend visitors tie in their visit to the museum with a visit to the Barras.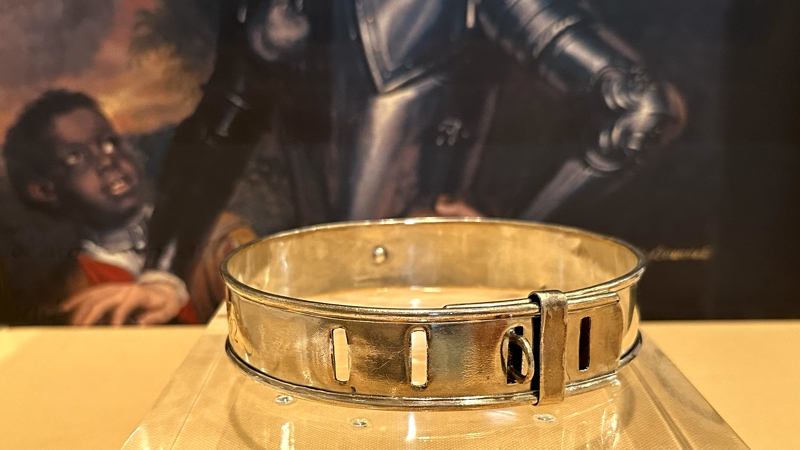 Collar
Next to the Glassford painting is a silver collar - another reminder of Glasgow's connection to transatlantic enslavement.

View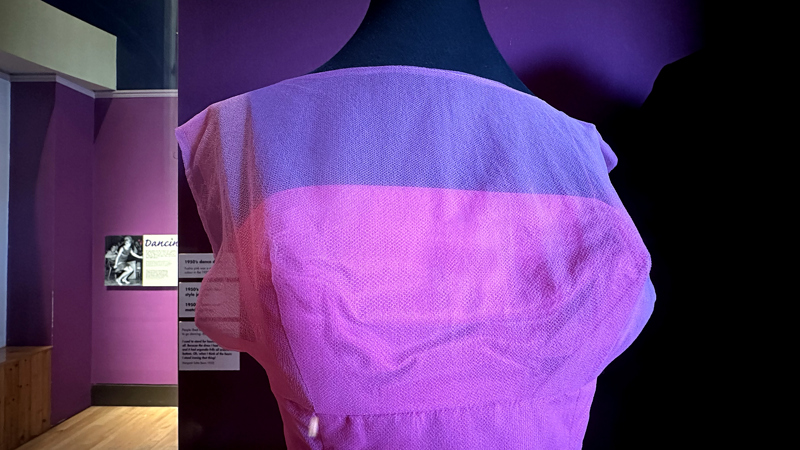 Pink Dress
Located in the Barrowlands display this vintage pink dress brings to life all the laughter, fun and romance of the dance halls in the late 20th Century.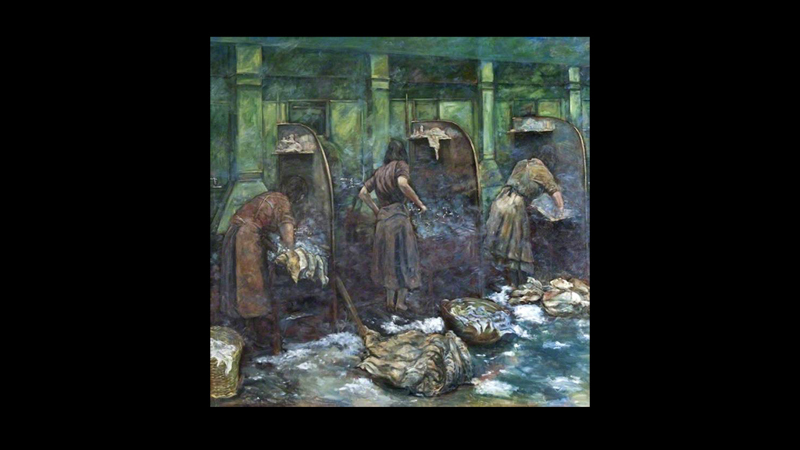 The Steamie, by Andrew Hay
Located high on the wall above the steamie booth, the painting recreates the drama and female community of steamie culture in Glasgow. The painting reminds us of our modern day luxuries and invites visitors share their memories of visiting steamies as children with their mothers.
View