About the People's Palace
The story of the People's Palace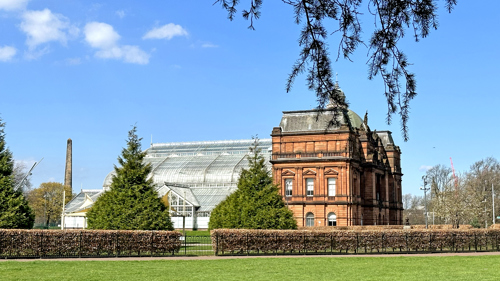 A collection of objects, photographs, prints and film which give a unique view into how Glaswegians lived, worked and played in years gone by to the present day.
Set in historic Glasgow Green, the People's Palace is the city's best-known social history museum.
The People's Palace opened in 1898, as a centre for culture and entertainment that would build community spirit and promote the health and wellbeing of Glasgow's citizens. The people of Glasgow and far beyond hold it dear and it attracts visitors from across all generations.
The collection offers a wide range of objects and unique displays from Billy Connolly's 'Banana Boots', to a recreation of a 'single end' room which reveals how Glaswegians lived in tenement flats. It also shows how citizens spent their social time whether dancing at venues like the Barrowland Ballroom, or going 'doon the watter' on holiday, to a recreation of an air raid shelter and a jail!
Due to its position on Glasgow Green located in the east end of the city, the Palace has some distinctive neighbours. Have a look at few of them in the photographs below.
Other highlights to be found at Glasgow Green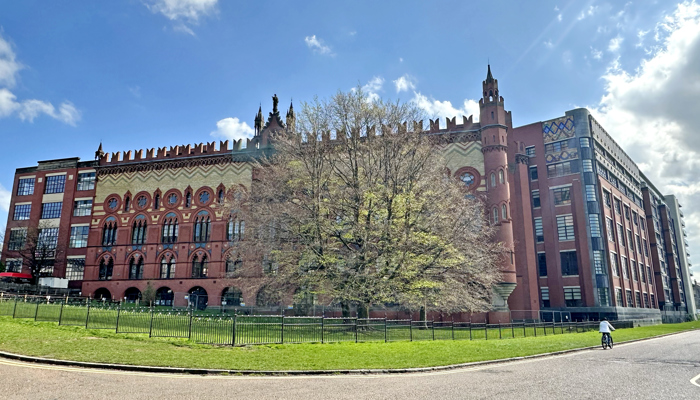 The Templeton Carpet Factory, located beside the People's Palace.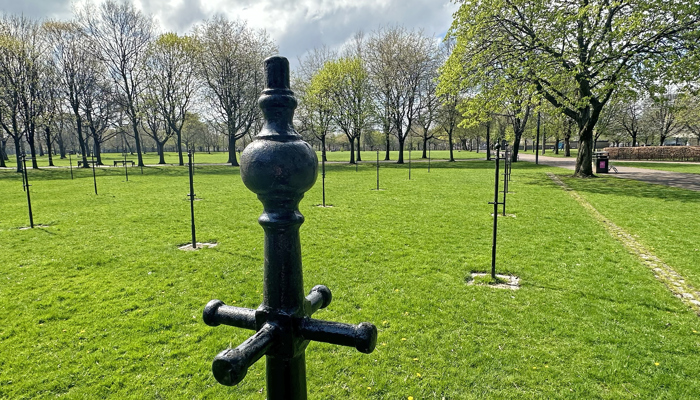 Poles for drying clothes on Glasgow Green.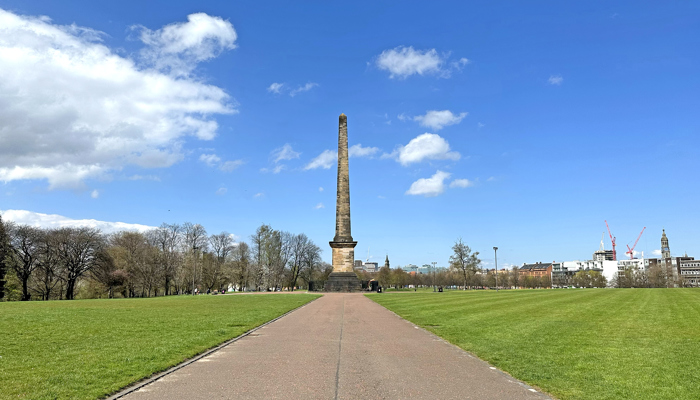 The Nelson Monument on Glasgow Green.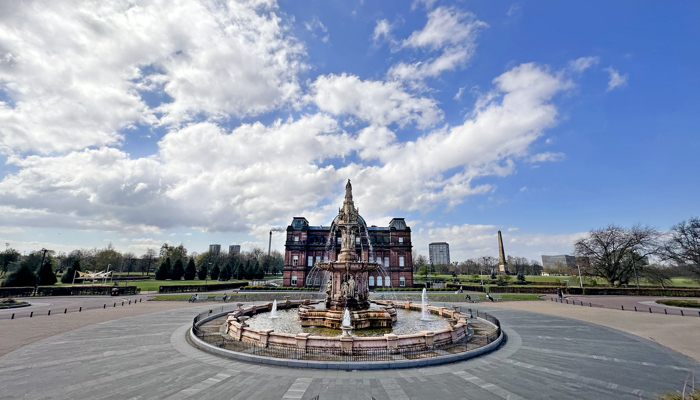 The Doulton Fountain located in front of the People's Palace entrance.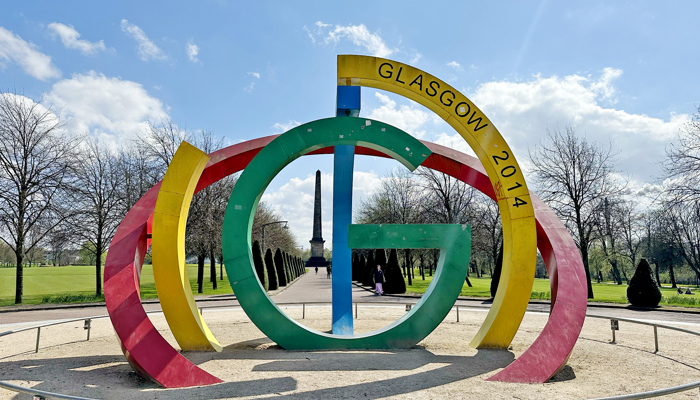 A sculpture created to mark the 2014 Glasgow Commonwealth Games.
Give feedback about this page