Handling Kits
Taking objects into communities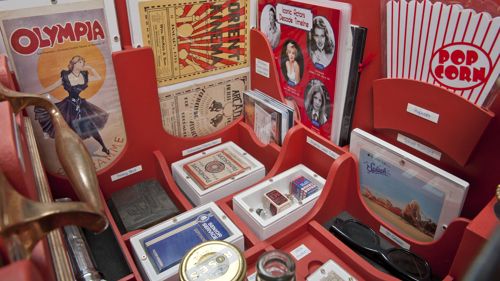 We take objects from the museum collections so that they can be enjoyed by everyone. In particular, we work with communities who may find it difficult to visit our museum venues.
Would you like to borrow museum objects to run a session in your local community?
We offer over 80 themed handling and reminiscence kits of museum objects. These can be borrowed free of charge by community groups based in Glasgow. The kits work well with groups in healthcare or community settings; they're great for starting conversations, inspiring reminiscence and oral history. They are also a great catalyst for storytelling, creative activities and language learning.
It's easy to get started through our friendly induction. We'd also be happy to attend your group to support your first session.
Kits can be picked up at the Open Museum at Glasgow Museums Resource Centre during kit store opening hours.
Opening hours are:
Tuesday and Wednesday 10am- 4pm
Download our Handling Kit range
Our wide range of themed kits covering topics such as childhood and tenement life. The kits contain some original objects, photographs and other material.
Give feedback about this page