Pollok Civic Realm
An exhibition space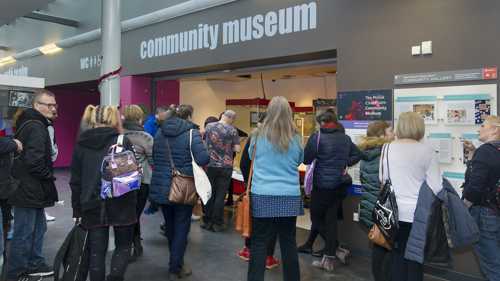 We take objects from the museum collections so that they can be enjoyed by everyone. In particular, we work with communities who may find it difficult to visit our museum venues.
Our current exhibition 'From Ordinary to Extraordinary' showcases objects from the Art Extraordinary collection. This amazing collection explores 'outsider art'. The exhibition was curated in partnership with Project Ability and Leverndale Hospital.
Free Arts and Crafts Workshops in Pollok Civic Realm
Why not take part in our exciting public programme of events taking place in the exhibition space. Join us for free drop-in arts and crafts every 4th Wednesday of the month in the Café from 10am - 12pm. With free tea and biscuits.
These sessions will take place on:
• 26 June
• 24 July
• 28 Aug
• 25 Sept 
• 23 Oct
• 27 Nov
Give feedback about this page