Volunteer's Stories
Want to share your story?
We would love to hear from you, please contact our friendly staff to discuss further.
0141 287 2809
volunteering@glasgowlife.org.uk
We are thrilled to engage with so many amazing volunteers each year, in our 2020 volunteering survey 87 % of volunteers rated their experience as very good/ excellent. Below volunteers share their stories explaining why they enjoy it so much.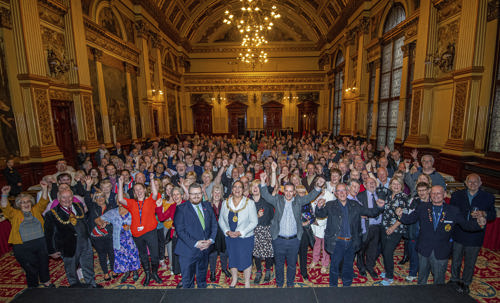 Many thanks to the volunteers who have kindly shared their own experiences via videos and stories below.
Hear from staff and volunteers about their experience at Aye Write Book Festival 2019 
Hear from Macmillan @ Glasgow Libraries volunteers and staff explaining the positive impact of their programme
Dippy volunteers explain what they enjoyed about their time at Kelvingrove Museum
Hear from European Athletics Indoor Championships 2019 volunteers as they prepared for the big event
Watch Good Move volunteers based at Bellahouston Glasgow Club in action
A special mention of thanks to Glasgow Caledonian University media students for producing the videos above. 
Read Carolyn's story explaining her experience as a volunteer with Macmillan @ Glasgow Libraries
"The support given is excellent so I would have no hesitation in recommending it."
"I feel well supported in the role. There are good training
opportunities. Very helpful professional staff."