2023 UCI Cycling World Championships wins two diversity awards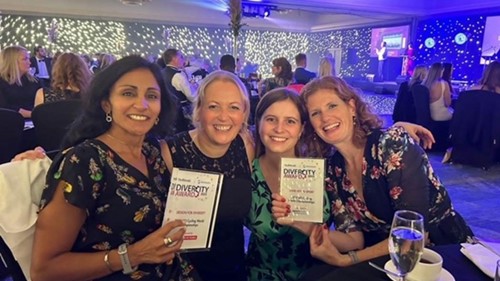 2023 UCI Cycling World Championships wins two diversity awards
The 2023 UCI Cycling World Championships has won two awards at The Herald and GenAnalytics Diversity Awards.
The Championships won the Diversity in Sport Award and Diversity by Design Award.
They were praised for their work in using a major event to drive awareness and highlight the importance of equality, diversity and inclusion.
The awards are a celebration and recognition of outstanding achievements across Scottish organisations for their trailblazing work in diversity, equity and inclusion.
Give feedback about this page