Procurement team finalists at GO Awards Scotland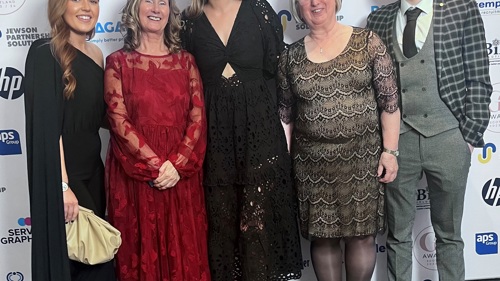 The GO Awards are Scotland's leading public procurement excellence awards, celebrating the very best procurement achievements from across Scotland's public, private and third sector organisations.
Glasgow Life's Procurement team were finalists in the category for 'Procurement Team of the Year' in recognition of their leadership, communication, innovation, collaboration, personal development and a collective team ethic and approach to deliver excellence in public services. Reaching the finals, the team were also recognised for the complexity of their procurement activities across all Glasgow Life services.
Attending the awards event at The Crowne Plaza in Glasgow last month were Natalie, Sandra, Joyce, Cameron and Lauren, representing Jason and Hayley who couldn't be there in person.
Being finalists at the national awards is a first for Glasgow Life, and a fabulous appreciation of the hard work and commitment of the team, and we hope to be back next year as winners!
Give feedback about this page