Supporting breastfeeding in our venues - new GOLD course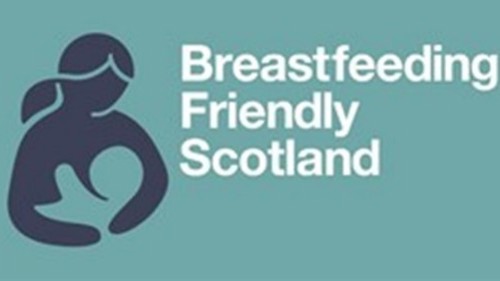 Many breastfeeding families do not feel comfortable breastfeeding in public, despite the fact that there is legislation in Scotland to protect it.
All Glasgow Life venues are part of the Breastfeeding Friendly Scotland scheme, a symbol that reassures parents that colleagues at the venue know about the law and the rights of the baby to breastfeed, and for the parent to do this confidently and safely, in a warm and welcoming environment. If you don't have the stickers or posters in your venue please contact Librarieshealthandwellbeing@glasgowlife.org.uk
New GOLD e-learning course
Our partners at NHS Greater Glasgow & Clyde have created a short course to give you and your colleagues the knowledge and confidence to support breastfeeding parents in your place of work. THIS LINK will bring you straight to the course via your sign in.
Support groups
We now have Infant Feeding Support Groups in Glasgow Life libraries across the city. The Breastfeeding Network is on hand to answer any questions around feeding wee ones and it's a good opportunity to make new friends.
Dennistoun Library 10.30am to 12pm every Tuesday
Partick Library 10.30am to 12pm every Thursday
Pollok Library 12.45am to 2.15pm every Friday
Find out more at https://www.glasgowlife.org.uk/event/1/infant-feeding-support-groups
Reading list
We have also worked with Glasgow City Health and Social Care Partnership to put together a reading list on all things infant feeding and early years. Find the reading list today at https://libcat.csglasgow.org/web/arena/breastfeeding
New and expecting mothers at Glasgow Life
Glasgow Life takes particular account of the workplace risks to new and expectant mothers. Find out more on the Health and Safety pages of the intranet.
Give feedback about this page