Our story
Glasgow Life has a rich history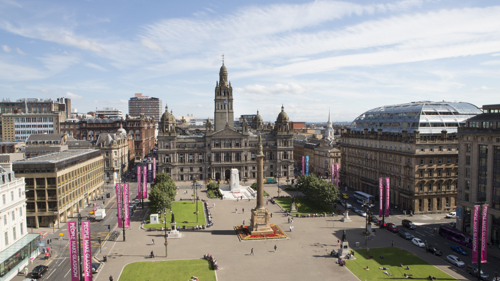 1998
Five separate council departments were brought together in Glasgow City Council. For the first time, Libraries and Archives; Museums and Art Galleries; Performing Arts and Venues; Sport and Recreation; and Community Learning became one department – Cultural and Leisure Services.
2007
Cultural and Leisure Services became a charity – the largest of its kind in the UK. The charity kept a close relationship with Glasgow City Council. The council still owns the buildings and the collections. It also continues to provide approximately two thirds of our funding.
2010
Glasgow Royal Concert Hall, which also manages the City Halls and the Old Fruitmarket, merged with Glasgow Life. The venues had also been operating as a charity and increased the size of our team.
2012
The Glasgow Life brand launched. The brand was designed to make it easier for customers to be aware of all our services and make the connections across all our communications.
2016
We welcomed Glasgow City Marketing Bureau (GCMB) as part of Glasgow Life. GCMB is the official destination marketing organisation for Glasgow. We communicate and enhance Glasgow's reputation as a vibrant, world-class city in which to live, work, study, meet, invest, and visit. We lead engagement with the city's award-winning People Make Glasgow brand.
2020/21
We launched a revised brand to increase people's awareness of the Glasgow Life. The charity which delivers cultural and sporting programmes and events for the city.
Give feedback about this page