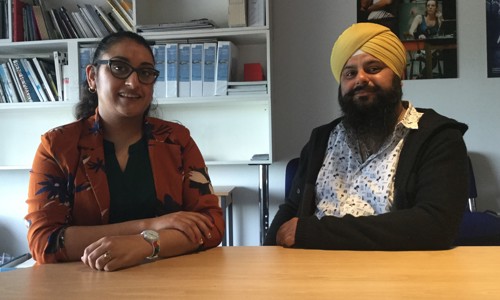 The Glasgow Mela returns to the Kelvingrove Park on Sunday 23rd June.
Last year saw a record attendance for the multi-cultural event, with 45,000 people joining the party in the park.
This year the new producers of Glasgow Mela for 2019, Scottish-Asian Creative Artists' Network (ScrAN) are taking the event in a new direction, transforming the Mela into a platform for activism through arts and culture, to nurture and grow local artists.
Sodhi Deerhe, one of the new producers remembers the first Glasgow Mela in 1990.
The first ever Mela was a massive event because we never had anything like this in Glasgow before. One memory I have was of the smell, with the food being cooked and the colour! I had never seen anything like it at the time – I was about 12 or 13.

Having a Mela and being able to showcase events from your own culture was a massive deal but again, that level has been achieved. We want to take it further – we want to widen the range of artistry.
By playing this video the provider may set cookies
This year's event focuses on South Indian music and culture, exploring everything from anti-caste protest songs from Kapil Seshasayee to Deepa Nair Rasiya, who has been called a "pioneering and innovative composer with a deeply soul-stirring vocal style". 
Whilst the producers insist they don't have favourites, Diljeet Bhachu says she's particularly excited for the Glasgow Sitare to perform.
It's a group of South Asian women who are coming together as a community singing group. For me, just seeing Asian women coming out and singing together on a stage really excites me. It's what this platform should be for.
This year, for the first time, Glasgow Mela will also host an artist-in-residence, Mila Brown. Mila will be at Kelvingrove Park all day, inviting all Mela-goers to help her make a new piece of work.
The Mela starts at 12:30pm in the Kelvingrove Park – hope to see you there!