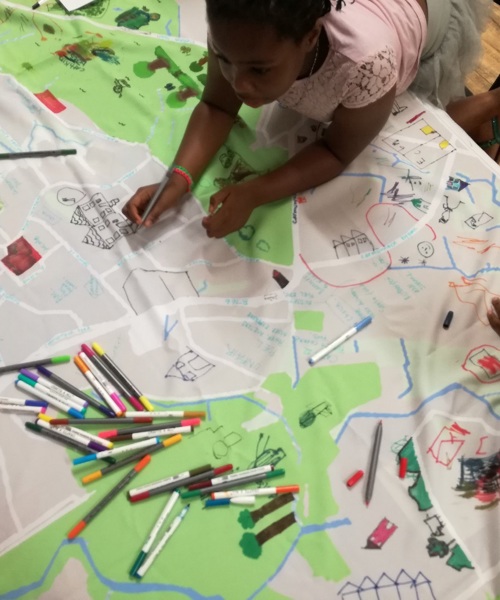 Creative Communities - Latest News
Creative Communities: Artists in Residence, funded by Glasgow City Council and delivered by Glasgow Life, is an ongoing Glasgow-wide initiative placing 23 artists and arts organisations into the 23 wards of Scotland's largest city.
Right now, a new series of residencies is underway, bringing arts activity to communities across Glasgow from now until June 2021. It responds to the inaugural residencies (March – June 2019) when our pioneer artists worked with local people to find out what they wanted from community arts.  
This phase of Creative Communities: Artists in Residence has been devised at a time when there are national restrictions in place to combat the ongoing Covid-19 pandemic. Across the city, our artists are rising to this challenge. Some residencies will include online activity, and some projects will address how people have responded to Covid-19. Some project plans are still being finalised as tier levels change. But ALL related activity will follow Scottish Government guidelines at all times, as it is everyone's first priority to keep communities safe.
Scroll through the Creative Communities homepage to find links to more information about our current artists, and a flavour of the work they'll be doing, in the South, North West and North East of the city.
Watch a film about Creative Communities: Artists in Residence Phase 1 >
(this link will take you to the Glasgow Life YouTube channel.)