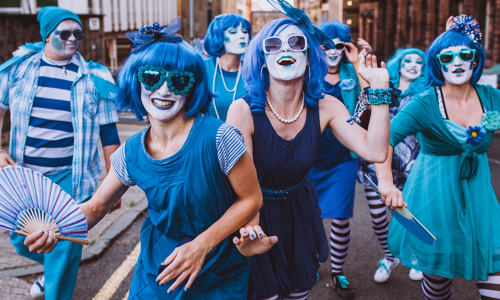 Merchant City Festival 2020
As the Covid-19 situation continues we've taken the decision that Merchant City Festival will not be held on the intended scheduled dates of Thursday 2 July to Sunday 5 July 2020. We are exploring ways to deliver the event either at a later date or in a different format. This page will be updated with new information as it comes. 
--------------------------------------------------------
An arts festival which floods the streets and venues of Glasgow's historic Merchant City with inspiring, unusual and extraordinary performances.
Enjoy street performance and arts programmes designed for people of all ages. Whether you are just dropping in or spending the whole day, the next amazing performance is often just round the corner.
Build great family memories with a visit to the truly unique Merchant City Festival.