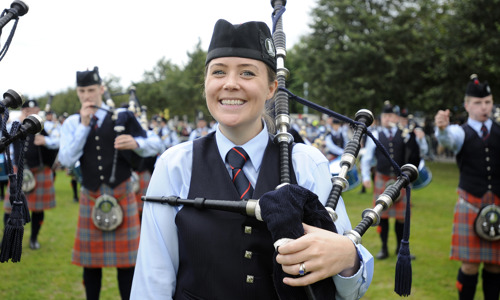 World Pipe Band Championships
World Pipe Band Championships
WORLD PIPE BAND CHAMPIONSHIPS 2020 CANCELLED
As the Covid-19 situation continues we've taken the decision to cancel the World Pipe Band Championships 2020. The safety of everyone taking part and the integrity of the competition at all grades were the key factors in taking this decision now. Although very disappointed, we will look forward to being back at Glasgow Green in 2021.
_____________________________
The World Pipe Band Championships is a truly Scottish occasion, featuring bands from all over the world competing to be the best of the best. Join over 200 bands featuring around 8000 pipers and drummers for a vivid experience of some of the sights and sounds of Scotland. Follow the compelling drama of the competition of the Grade 1 arena or simply enjoy the wide range of bands competing across the day and sample Highland Games, Highland Dancing, a Children's Zone and outstanding food and drink. There is nothing quite like the sights and sounds of Glasgow Green during the World Pipe Band Championships.