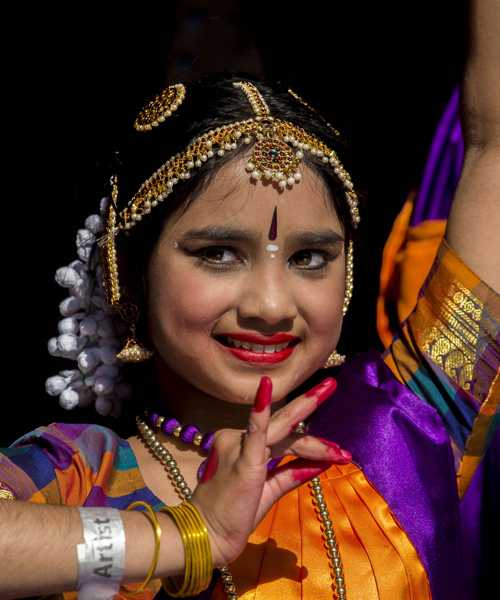 Live event programme & line up
Glasgow Mela is a wonderful multi-cultural festival which brings music, dance, arts and vibrancy to the heart of Glasgow's west end. Taking place Sunday 5 September at Kelvingrove Bandstand, and FREE to ticket holders. Please note, the live event is now fully booked, please do not attend if you do not have a ticket.
Two event sessions, 12 noon and 3pm. Same list of acts repeated each session. Staggered ticket entry times have been put in place to avoid large queues gathering.


Entry slots for 12 noon performance: 11:15am, 11:30am and 11:45am


Entry slots for 3pm performance: 2:25pm, 2:35pm and 2:45pm
Line up
Session 1
12:05 - 12:25 The Banine Music Ensemble
12:40 - 13:00 Still I Rise
13:10 - 13:30 Trad Beats
13:40 - 14:00 G Town Desi
Session 2
15:05 -  15:25  The Banine Music Ensemble 
15:40 - 16:00 Still I Rise 
16:10 - 16:30 Trad Beats 
16:40 - 17:00  G Town Desi
Please note - there will be no food provisions available at this year's Mela, please do bring your own food and drink. 
Please refer to our FAQ's page for further information. Found here 
 

The Programme 
You can expect to see a fantastic range of acts across the day from Indian classical dancers to dynamic and upbeat music from a collective of DJs, MCs, and musical performers.
For more information on the acts and performances please see below.
Performances
Still I rise

Tradbeats

The Banine Music Ensemble

Gtown Desi