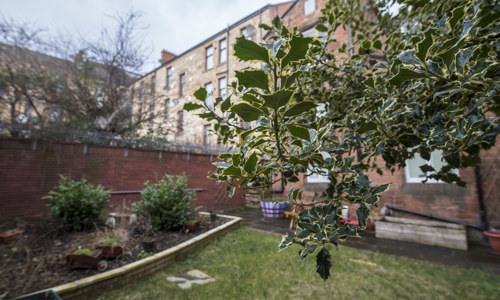 Govanhill Neighbourhood Centre
Govanhill Neighbourhood Centre
Free entry
Opening hours
Day
Opens
Closes
Mon
8:00am - 9:00pm
Tue
8:00am - 9:00pm
Wed
8:00am - 9:00pm
Thu
8:00am - 9:00pm
Fri
8:00am - 6:00pm
Sat
Closed
Sun
Closed
PLEASE NOTE THIS VENUE IS OPEN TO EXISTING LET HOLDERS ONLY.
PLEASE SEE OUR LATEST INFORMATION PAGE FOR UPDATES.
READ OUR FAQ's HERE
Govanhill Neighbourhood Centre is managed by Glasgow Life on behalf of Glasgow City Council, as a resource for the local community. It was originally built in 1900.
Experienced staff are always on hand to assist with any special requirements.
Accessible toilets
Front and rear of the lower level only
Assistance dogs
Assistance Dogs Welcome.
Wheelchair access
Front door access for lower level only
Baby changing
Front and rear accessible toilets on lower level
Baby feeding
Privacy can be supplied if required
Cloakroom
Community information
Parking
There is no car park at Govanhill Neighbourhood Centre. However, there is on-street parking available in the immediate area.
Photography and video recording
Free wifi
Free Wi-Fi - Reception and lower level / Connect through Govanhill Public
Rooms for hire
Room 1 (Capacity 60)
Room 2 

(Capacity 50) 

Room 3 

(Capacity 12)

Room 4 

(Capacity 50)

Room 5 

(Capacity 60)

Room 6 

(Capacity 30)

Room 7 

(Capacity 30)

Room 9 

(Capacity 20)

Room 10 

(Capacity 40)

Room 11 

(Capacity 40)

Room 14 

(Capacity 60) 

Games Hall 

(Capacity 60) 
Please note that only rooms 1-10 are wheelchair accessible.
Minimum Let duration is 1 hour. Lets for part of an hour will be charged at the hourly rate.
There is no kitchen or catering provision within Govanhill Neighbourhood Centre.
To make a booking enquiry, please call us on 0141 423 6492.
See the 2019-20 price list for room hire.
What's on at Govanhill Neighbourhood Centre