About Riverside
The story of Riverside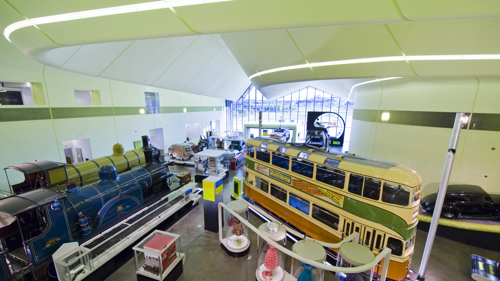 The Riverside Museum is where the exhibits and building come together at this prominent and historic location on the Clyde waterfront. The complex geometries of the extruded design continue Glasgow's rich engineering traditions and will be a part of the city's future as a centre of innovation.
Riverside Museum is the first purpose-built museum created by Glasgow Life in the 21st century. Located at the junction of the Rivers Kelvin and Clyde, it houses the city's fabulous transport and technology collections, which have been gathered over the centuries and which reflect the important part Glasgow has played in the world through its contributions to heavy industries like shipbuilding, train manufacturing and engineering.
The museum was designed by internationally renowned architect, Dame Zaha Hadid. It opened in 2011 after a four-year build, with over 3,000 objects from the city's world-famous collections displayed inside.
What's on in Glasgow?
Take a look at what's on across the city
Give feedback about this page