St Mungo Museum of Religious Life and Art
Displays, objects and stunning works of art exploring the importance of religion in peoples' lives across the world and through time. FREE ENTRY
What's on?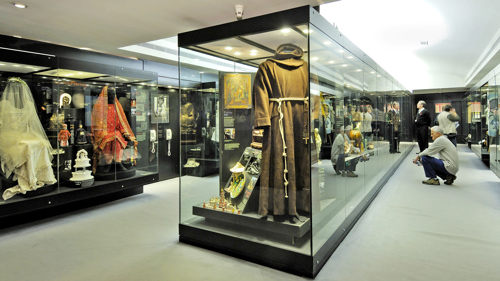 St Mungo Museum is open usual hours
We look forward to welcoming you! 
Please note the cafe and shop remain closed at this time.
Named after Glasgow's patron saint who brought the Christian faith to Glasgow in the 6th century, St Mungo Museum of Religious Life and Art aims to promote understanding and respect between people of different faiths and those of none offering something for everyone.
What's on in Glasgow?
Take a look at what's on across the city