About St Mungo Museum
The story of St Mungo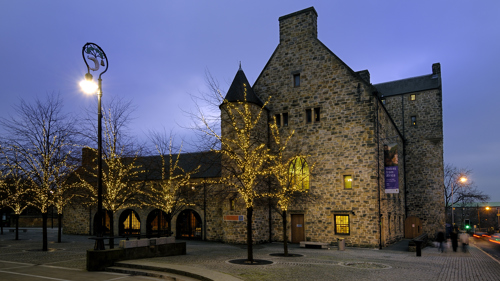 The only museum in the world dedicated to Religious Life and Art.
The museum is named after Glasgow's patron saint who brought the Christian faith to Glasgow in the 6th century. It is built on the site of the medieval Bishops' Castle and is designed in its style. The galleries are full of displays, objects and stunning works of art that explore the importance of religion in peoples' lives across the world and across time.
The venue aims to promote understanding and respect between people of different faiths and those of none and offers something for everyone. There are regular events, from family-friendly activities to talks about culture and religion in Scotland today. Or you can relax in the first Zen garden in Britain.
A selection of highlights to be found at St Mungo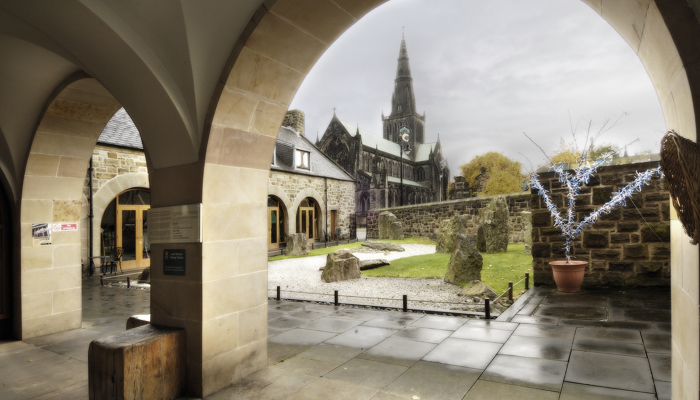 A view of the Zen garden at the rear of St Mungo Museum.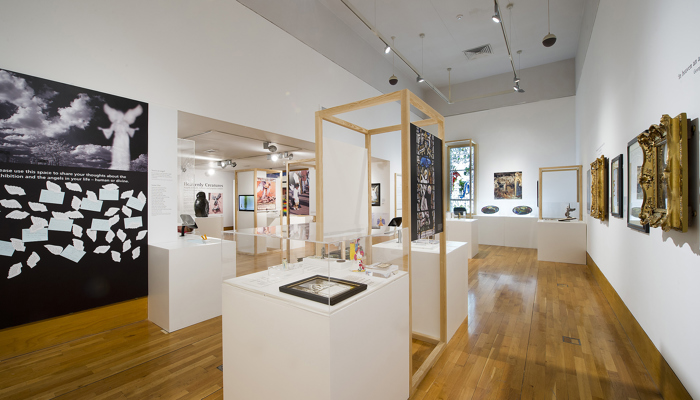 A view of the Angels exhibition currently on show at St Mungo.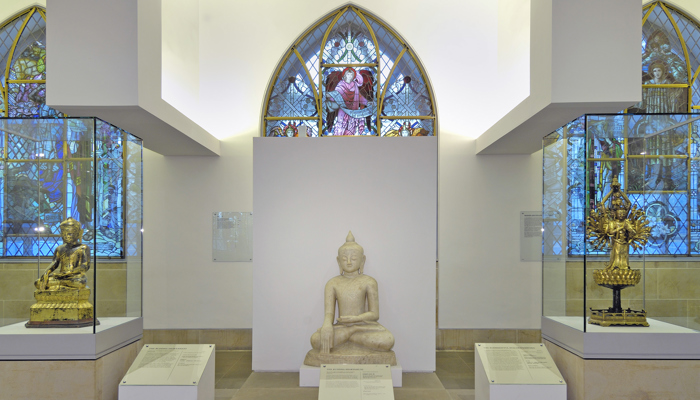 A view inside the Religious Art space, showing a selection of Religious objects and displays on the first floor of St Mungo.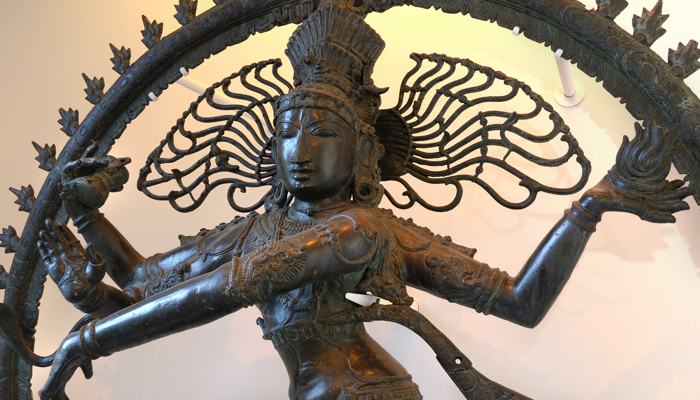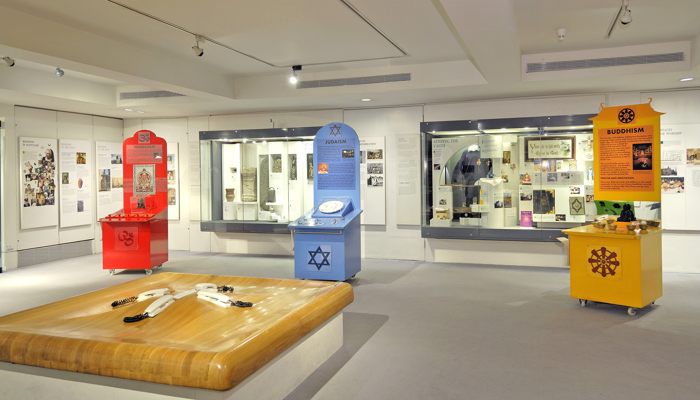 An exhibition which takes a close look at the six key faiths.
Give feedback about this page