About The Open Museum
Taking objects into communities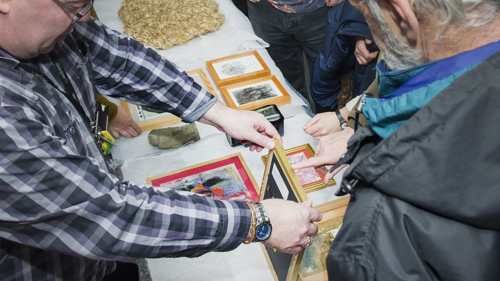 We take objects from the museum collections so that they can be enjoyed by everyone. In particular, we work with communities who may find it difficult to visit our museum venues.
Would you like us to be involved in your next project? We can develop workshops and offer support to make your ideas happen! We can develop projects working in partnership with communities and offer talks and activities in community venues.

Whatever your aim, be it supporting social interaction, literacy, confidence building, learning and skills development or health and wellbeing, then we would love to hear from you!

Are you planning a community event or festival? Would you like us to bring along amazing objects to inspire curiosity and conversations? We can help with that too. Please contact us to discuss your ideas about how we can work together.
If you are based in Glasgow, we have a range of free handling kits and displays which can be borrowed for use with your group.

To find out more, please contact: OpenMuseumEnquiries@glasgowlife.org.uk or phone 0141 276 9300.
Give feedback about this page