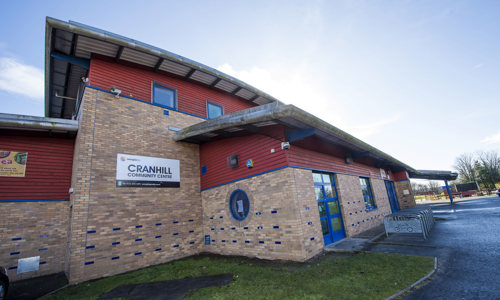 Eight more community venues across Glasgow get set to welcome back the public
Eight more community venues across Glasgow get set to welcome back the public
Three community facilities are due to reopen to the public on Monday with another five expected to reopen for users in the next fortnight, Glasgow Life has confirmed.
Cranhill, Netherton, and Possilpoint Community Centres will be open to the public once again from this Monday, 31 October. Five more will reopen on Monday, 14 November – Pollok, Pollokshields, and Geoff Shaw Community Centres, St Francis Centre and The Couper Institute.
Glasgow Life, the charity which delivers culture and sport in Glasgow, developed plans for the venues' reopening after a public consultation involving local people, community organisations and groups which had previously used the buildings. Gathering this information helped identify future demand for bookings and lets across the city's community venues.
The consultation findings were used to shape options for the City Council to consider how and where Glasgow Life would spend £1.1 million allocated in this year's budget while ensuring  they continue to have the greatest benefit to local communities.  The approval of the proposals by the Council's Administration Committee (CAC) on 29 September not only allowed  the reopening of these eight venues to go ahead but also means that a £260,000 investment in Ruchill Community Facility can now progress to enable it to open again next year.
Three Glasgow Life community venues – Partick Burgh Hall, and Barmulloch and Drumchapel Community Centres – are currently operating as Covid vaccination centres, and it is proposed that after their leases for this purpose run out in March 2023, they will reopen.
Bailie Annette Christie, Chair of Glasgow Life said:
Our plans for the £1.1m funding allocated by Glasgow City Council in this year's budget to reopen community venues and public halls means that more of the much-missed focal points for local organisations and groups will now be able to welcome them back again.

As communities across the city meet the challenges of the cost of living crisis this winter, it is particularly important that local venues are available for people to be able to come together for shared activities that promote social inclusion and physical and mental wellbeing.