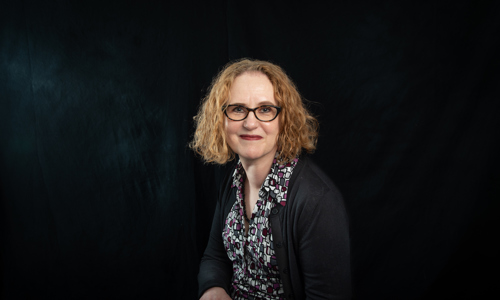 Glasgow Life appoints Susan Deighan as new Chief Executive
Glasgow Life appoints Susan Deighan as new Chief Executive
Glasgow Life has today (Friday 11 March) announced the appointment of Susan Deighan as the charity's new Chief Executive.
Susan (57) helped to establish Glasgow Life in 2007 and has held a number of senior positions, including Deputy Chief Executive, and Director of City Marketing and External Relations.
She will take up her new role on Monday 25 April, replacing Dr Bridget McConnell CBE who is retiring after nearly 24 years leading the delivery of culture and sport in Glasgow on behalf of Glasgow City Council.
Susan currently holds strategic responsibility for a diverse portfolio within Glasgow Life, comprising tourism; museums and collections; arts, music and cultural venues; and marketing communications. She also leads the city's destination marketing, which includes the People Make Glasgow brand and award-winning Glasgow Convention Bureau.
As a senior leader in culture and sport with a background in outdoor and site-specific theatre performance and events, Susan brings extensive experience in the management of large and complex public sector organisations and also in operating Glasgow Life as a charity. She is recognised as a strong advocate for the city's tourism industry, and her work supporting the visitor economy has been well received at a national level.
Born in Glasgow, Susan has worked in the city's arts and culture sector for more than 30 years. She began her career in 1988 as part of preparations for the city's 1990 Year of Culture celebrations, and her previous roles have included Performance Producer at Tramway.
Councillor David McDonald, Chair of Glasgow Life, said: "Susan's passion for Glasgow, and for culture and sport, is infectious. She's a tremendous asset to the city – a natural leader and strategic thinker, and her knowledge, creativity and networks will ensure Glasgow Life continues to play a critical role at the heart of Glasgow's communities.
"Our highly valued services and programmes are fundamental to supporting the city's mental, physical and economic wellbeing, and under Susan's dynamic leadership I'm confident Glasgow Life will continue to achieve its mission of inspiring every citizen and visitor to become engaged and active in a city globally renowned for culture and sport. On behalf of Glasgow Life's Board, I congratulate Susan on her appointment and wish her every success in her new role."
Susan Deighan, Chief Executive of Glasgow Life, said: "I'm really delighted to be appointed the new Chief Executive of Glasgow Life; the wonderful charity which benefits the people of Glasgow through culture and sport. I'm looking forward to working with colleagues and partners to contribute to the city's social and economic recovery and to leading Glasgow Life towards an ambitious and sustainable future."