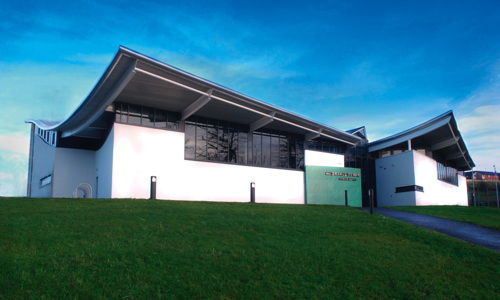 Glasgow Life to reopen two sporting venues in north and east of city
Glasgow Life to reopen two sporting venues in north and east of city
Glasgow Life has today (Friday 19 August) announced that it will extend the reopening of two popular sport facilities in the coming weeks.
The main health and fitness centres in Glasgow Clubs Donald Dewar and Crownpoint will reopen on Monday 5 September, offering more health and fitness facilities to those in the north and east of the city in addition to the pitches which are already open at both venues.  
Offering health and fitness services in the form of gyms with both cardiovascular and resistance equipment, and a programme of fitness classes, these venues are key to the local communities they serve and were well-used prior to their closure in March 2020 as a result of the Covid-19 pandemic.
Existing Glasgow Club members can use both Donald Dewar and Crownpoint as part of their current membership, and those looking to join with a low-cost, high-value membership should visit myglasgow.club/join or visit either venue's reception team.   
To see fitness class timetables and gym opening times, members should download the Glasgow Club app by visiting myglasgow.club/app where classes can also be booked up to seven days in advance of the venue reopening.
Both Crownpoint and Donald Dewar's pitches are open to the public, the latter as part of a Licence to Occupy with Drumchapel United F.C., and the reopening of the main buildings will mean easier access to pre and post-match changing facilities. 
Alan Milner, Glasgow Life's Head of Sport, said: "We're delighted to confirm the reopening of these well-loved and much-used sporting facilities in Glasgow. As a charity, Glasgow Life's mission is to inspire every citizen and visitor to become engaged and active in a city globally renowned for culture and sport. By reopening these venues, we're increasing opportunities for people in Glasgow to increase their mental and physical wellbeing by engaging in sport and physical activity, and spending time with and meeting others in a local community facility."