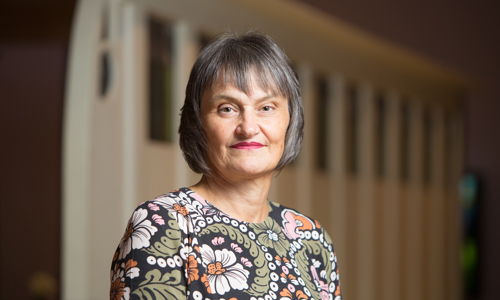 Jill Miller, Glasgow Life's Director of Cultural Services, to retire this summer
Jill Miller, Glasgow Life's Director of Cultural Services, to retire this summer
Jill Miller, Glasgow Life's Director of Cultural Services, is set to retire from her role this summer.
Jill has been a vibrant part of our senior management team for the past 22 years; initially joining a department of Glasgow City Council as Head of Arts before helping to establish the independent charity which Glasgow Life is now.  Jill will retire on 9 July.
Jill has been instrumental in many of Glasgow Life's major projects, not least the development of Easterhouse Cultural Campus; the creation of Riverside Museum; bringing the Turner Prize to Tramway, and Scotland, for the first time in the event's history; and the delivery of Festival 2014, the successful cultural programme which celebrated Glasgow's hosting of the Commonwealth Games.
As well as these high-profile projects, Jill has led the city's cultural services; overseeing a wide-ranging portfolio which includes arts, music, cultural venues, libraries, communities, museums and collections. Her work has benefited many people, not just in Glasgow but across Scotland and the UK.
As her position will not be filled, Jill's various roles will be divided within Glasgow Life and we remain committed to supporting the cultural richness of Glasgow in the years ahead.
Glasgow Life is in the process of addressing major financial challenges resulting from the impact of the Covid-19 pandemic, and as a charity we are exploring innovative new approaches to how we work and the services we are able to deliver.
We will use every opportunity to find new ways of achieving our shared vision: to inspire every citizen and visitor to become engaged and active in a city globally renowned for culture and sport.