GO LIVE! at George Square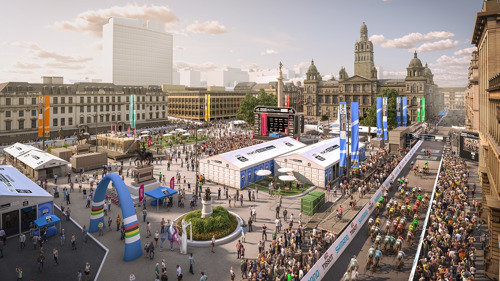 George Square will be transformed into a vibrant fan area during the event. The city centre square will be at the very heart of the action with a packed programme of free events, showcasing exactly why it is the civic epicentre of Glasgow.
Alongside acting as the road race finish line and staging medal ceremonies, every day from 3 – 13 August 2023, the square will be home to a stage filled with exciting performances and screenings, a host of free interactive cultural and sporting activities, and some unexpected pop-up street theatre.
With a strong music element which celebrates Glasgow's place as a UNESCO City of Music, Go Live! will partner with a range of cultural organisations in the city and Scottish Cycling. Representing the diverse communities and arts sector within the city will also be front and centre of activities animating George Square this August.
Give feedback about this page