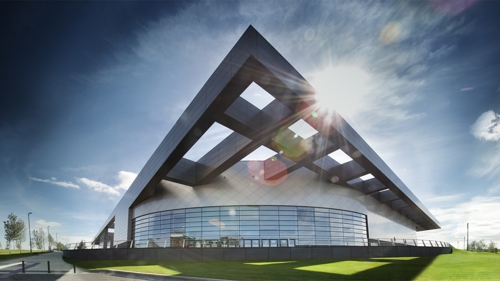 About Emirates Arena
As the city's epicentre of sporting prowess Emirates Arena provides a unique space to host your event. As one of the Glasgow 2014 Commonwealth Games venues if you want your event immersed in all things sporting, there really is no better place.
Details of Venue Hire
Wondering if Emirates Arena is ideal for your event? Check out this information to find out. If you've got an idea you'd like to discuss, please get in touch.
The venue is available for corporate events, conferences, meetings, receptions, award ceremonies, corporate dinners, smaller trade fairs (20 to 25 exhibitors), team building, corporate Velodrome group taster sessions, birthday party Velodrome group taster sessions, sporting events and filming.
Emirates Arena is available all day 7 days a week. At weekends, the venue is only available during the day.
From £27.50 plus VAT per hour.
In-house caterers are available for your event. There is also a café within Emirates Arena which is open 7 days a week.
Emirates Arena offers in- house AV equipment in the Function Suite and meeting rooms. Full AV set up for Teams meetings is also available.
Capacity
| | | | | |
| --- | --- | --- | --- | --- |
| Room Name | Lecture Theatre | Banquet | Reception | Boardroom |
| Function Room (Arena & Velodrome view) | 200 | 150 | 200 or 250 (standing) | N/A |
| Function Room 1 (Arena view) | 170 | 100 | 170 (standing) | 50 |
| Function Room 2 (Velodrome view) | 50 | 50 | 50 | 30 |
| Room 2 | N/A | N/A | N/A | 6 |
| Room 3 | N/A | N/A | N/A | 6 |
| Room 4 | 20 | N/A | N/A | 16 |
| Room 5 | 20 | N/A | N/A | 12 |
| Media Suite 6A & 6B | 50 | 50 | 50 | 25 |
| Media Suite 6A | 30 | N/A | N/A | 25 |
| Media Suite 6B | 25 | N/A | N/A | 16 |
Exterior of Emirates Arena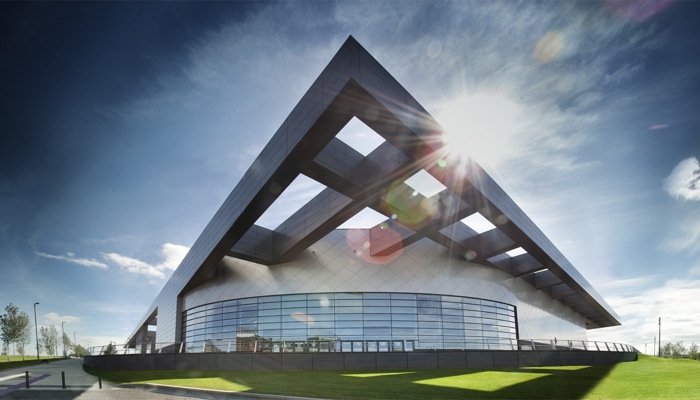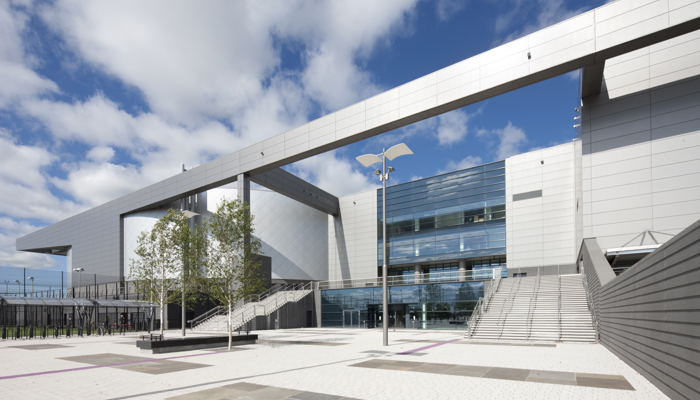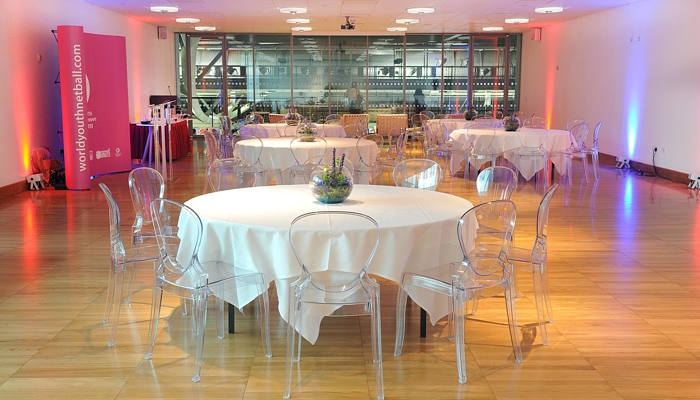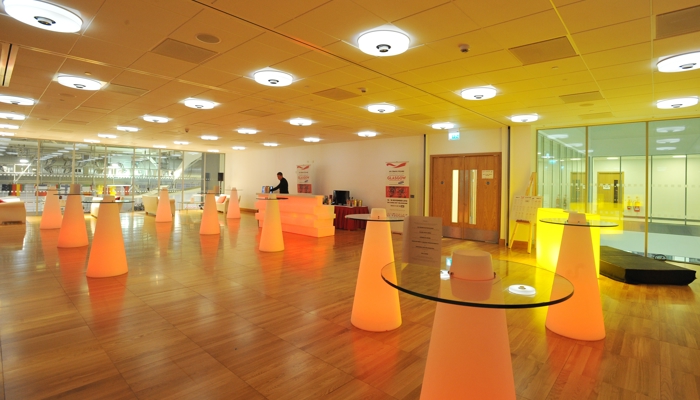 Drinks reception (Velodrome view)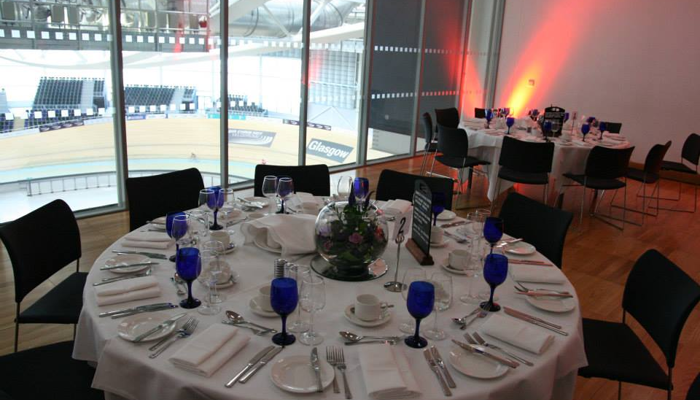 Private dinner (Velodrome view)
Location
Address
1000 London Road
Glasgow
G40 3HG
Give feedback about this page