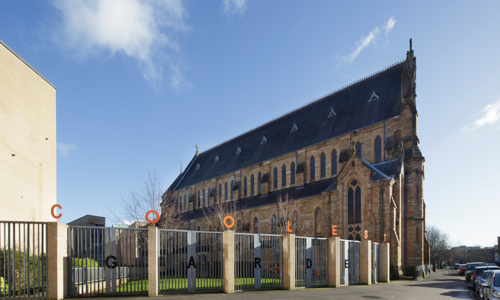 St Francis Community Centre
St Francis Community Centre
LATEST INFORMATION: THIS COMMUNITY CENTRE REMAINS CLOSED TO THE PUBLIC. PLEASE SEE OUR LATEST INFORMATION PAGE FOR UPDATES.
St Francis Community Centre is managed by Glasgow Life on behalf of Glasgow City Council, as a resource for the local community and as a business venue. It was built in 1861 and is an A-listed building. It was designed by Peter Paul Pugin. The venue was originally a church, but in 1998, £1.3m was spent converting it into a community centre.
Experienced staff are always on hand to assist with any special requirements.
Accessible toilets
Assistance dogs
Wheelchair access
Baby changing
Baby feeding
Cloakroom
Community information
Parking
Photography and video recording
Free wifi
Rooms for hire
Room 1 (Capacity 20)
Room 2 

(Capacity 15)

Ground Floor 

(Capacity 20)

1st Floor 

(Capacity 20)

2nd Floor 

(Capacity 20)

Large Hall 

(Capacity 120/200)
Please note all rooms are wheelchair accessible.
Minimum Let duration is 1 hour. Lets for part of an hour will be charged at the hourly rate. 
Facilities are available to make tea/coffee or to warm up pre-prepared food. Please note you must bring own supplies.
To make a booking enquiry, please call us on 0141 429 0275.
See the 2019-20 price list for room hire.