Registrars Genealogy Service
Registrars Genealogy Service
The Registrars Genealogy Service provides you with all the vital records to begin your family history journey.
Visiting the Registrars Genealogy Service
The service is open on Mondays and Tuesdays, and one Saturday per month (excluding public holidays). Access is by appointment only and bookings can be made by calling 0141 287 7655.
Key genealogical records for the whole of Scotland can be searched, including:
Statutory birth, death and marriage records (1855 – present)
Old Parish Registers (1553 – 1854)
Census returns
Catholic Parish Registers
Wills and testaments
Soldiers' wills
Military tribunals
Valuation rolls
Divorces (index only)
Civil partnerships.
More information can be found on the Registrars website
The current fee per person is £15 per day or part thereof.
Payment on the day can be made by Debit or Credit card only.  Apple pay is also available.
Children under 16 years of age must be accompanied by an adult to use the facilities in the Genealogy Centre.
Where a person is to be accompanied by a carer, the carer will be admitted free of charge to provide assistance. Please contact the centre for further information.
A member of staff will demonstrate how to use and make the most of the facilities available, so that you can undertake your research independently.
Please note the more accurate background information that you have the more likely it is that you will succeed in your research
Please note that access is to the ScotlandsPeople Network only, and no other websites.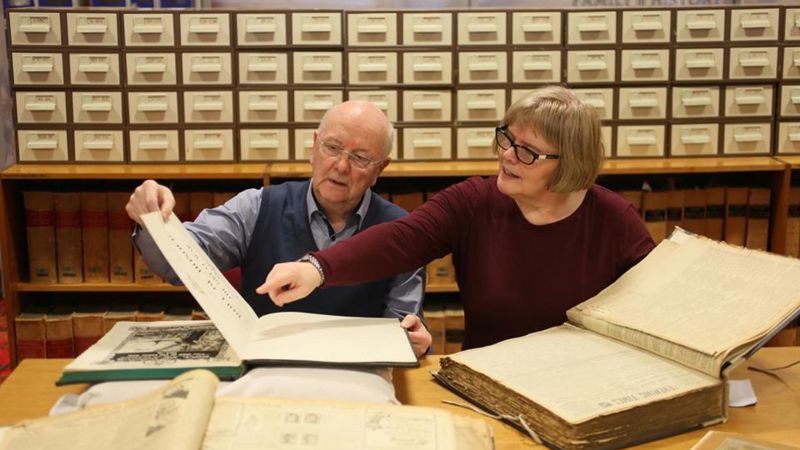 ScotlandsPeople Network
You can use the ScotlandsPeople Network to explore millions of records, including those that cannot be accessed remotely via the ScotlandsPeople website.
More info on the Genealogy Centre
Give feedback about this page