Ask the Archivist - Architectural plans
Posted on 15 June 2020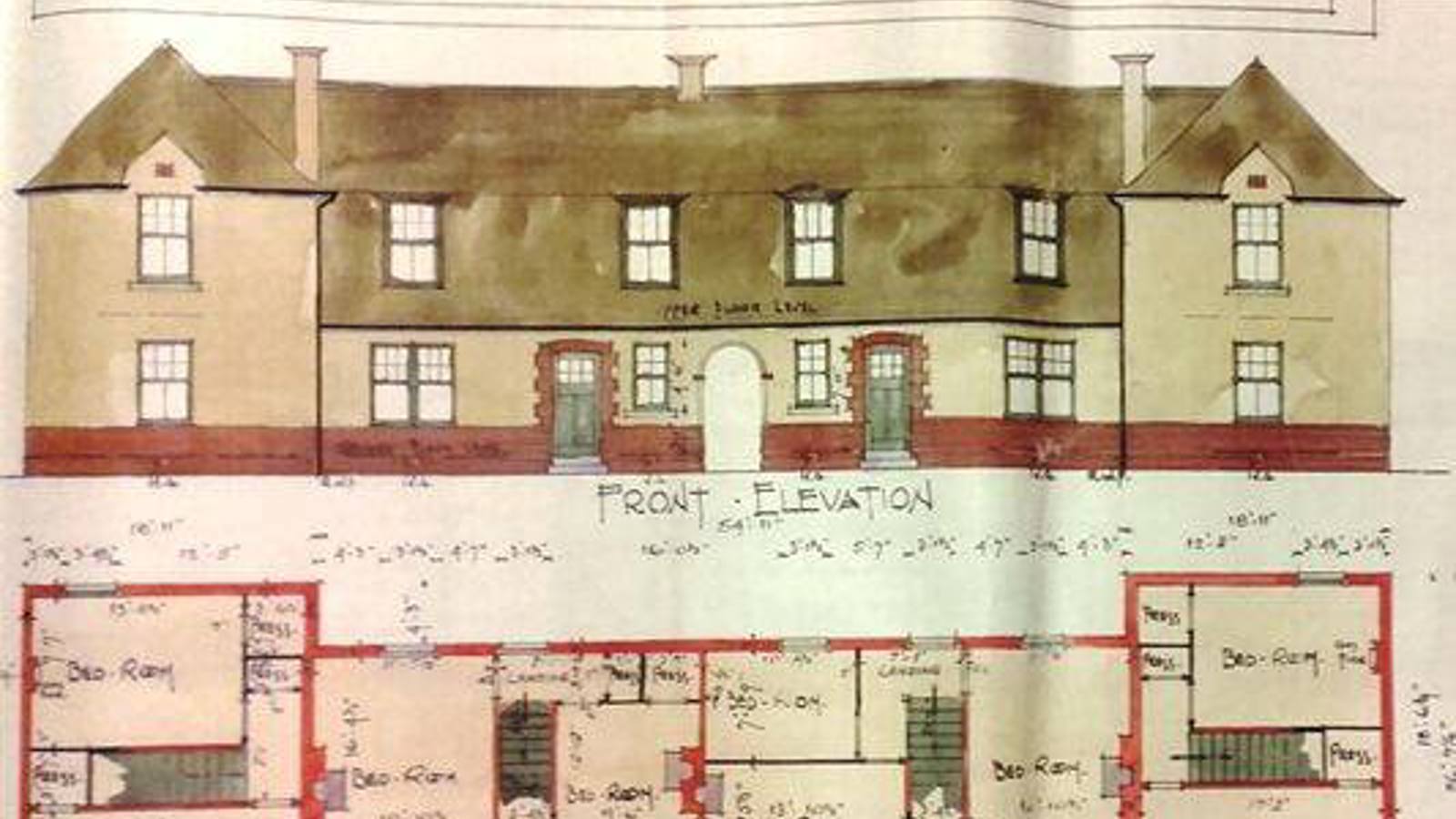 Our fifth topic was one of our most fascinating (and beautiful!) collections: Architectural plans. You can also read a feature about these wonderful records in the Glasgow Times​. The Q&A is below.
Q1: Do you have an online catalogue of the Glasgow pub plans?
We don't have an online catalogue to the plans (yet!) but there is an index to the Glasgow Dean of Guild/Building Control plans in our public search room - when we reopen this will be available again. You can search for some types of buildings such as pubs, although this isn't complete. Fuller indexes are the street name indexes, which cover 1885 to 1905 and 1911 to 1995. We also have 'plot' sheets to help identify early plans up to 1912.
Glasgow City Council building standards have an online register which cover plans dating from 1999, and some of the plans listed are held at the Archives.
Other useful online guides which often refer to plans in our collections are the Dictionary of Scottish Architects and, for listed buildings, Historic Environment Scotland.
Q2: Do you have plans for Scotstoun?
The area, like others such as Maryhill, Hillhead, Govan and Pollokshaws was originally outside of the city boundaries and is not included in the early Glasgow Dean of Guild plans. We do however hold separate plan collections for many of the burghs, and some Scotstoun plans can be found in the Partick Burgh plans (which date from 1873). Over the years many burghs were absorbed into the city, so for plans dating after 1912 you should search the indexes to the Glasgow plans.
Q3: I live in a home built by Glasgow Corporation; do you have the plans?
We have many many plans for Corporation built houses! The Corporation invested in huge housing schemes such as Mosspark, Riddrie and Easterhouse to tackle the city's slum conditions. They are usually listed by the scheme name (like Knightswood, Easterhouse, etc). The sets often contain a location or plot sheet, showing types of houses on several streets and then include plans for each separate type (see the Knightswood image above).
Q4: Do you hold plans for hospitals or asylums?
Hospitals, like buildings for railways and other transportation, were originally exempt from submitting plans to the local Dean of Guild. However, it's still worth checking our street name indexes as some plans were submitted as a 'courtesy'. The archive for the Greater Glasgow and Clyde NHS​ also hold many hospital plans.
Q5: What are the most popular plans?
Although we hold plans for some spectacular buildings, the most requested plans to view are those of tenements. It's not so surprising given the large population in the city living in tenements or who have lived and grown up in tenements. The tenement plans are often drawn beautifully, showing features like box bedrooms, sculleries, cupboard presses and out houses such as washing houses which bring a real connection with history.
Q6: Can you order copies of plans?
Yes, depending on the condition and size of the plans, we can usually arrange copies and the price depends on the size and format.
Q7: Do you hold anything on Templeton's Carpet Factory?
On last week's post about the factory, a number of people commented about the disaster there and we thought it was worth remembering too. We hold several plans for the factory and its amazing façade designed by architect William Leiper (said to be inspired by the Doge's Palace in Venice). Tragically a new extension in the factory collapsed due to high winds in 1889, killing 29 women in the weaver's sheds. Firemen were able to rescue others from the rubble and it was rebuilt in 1892.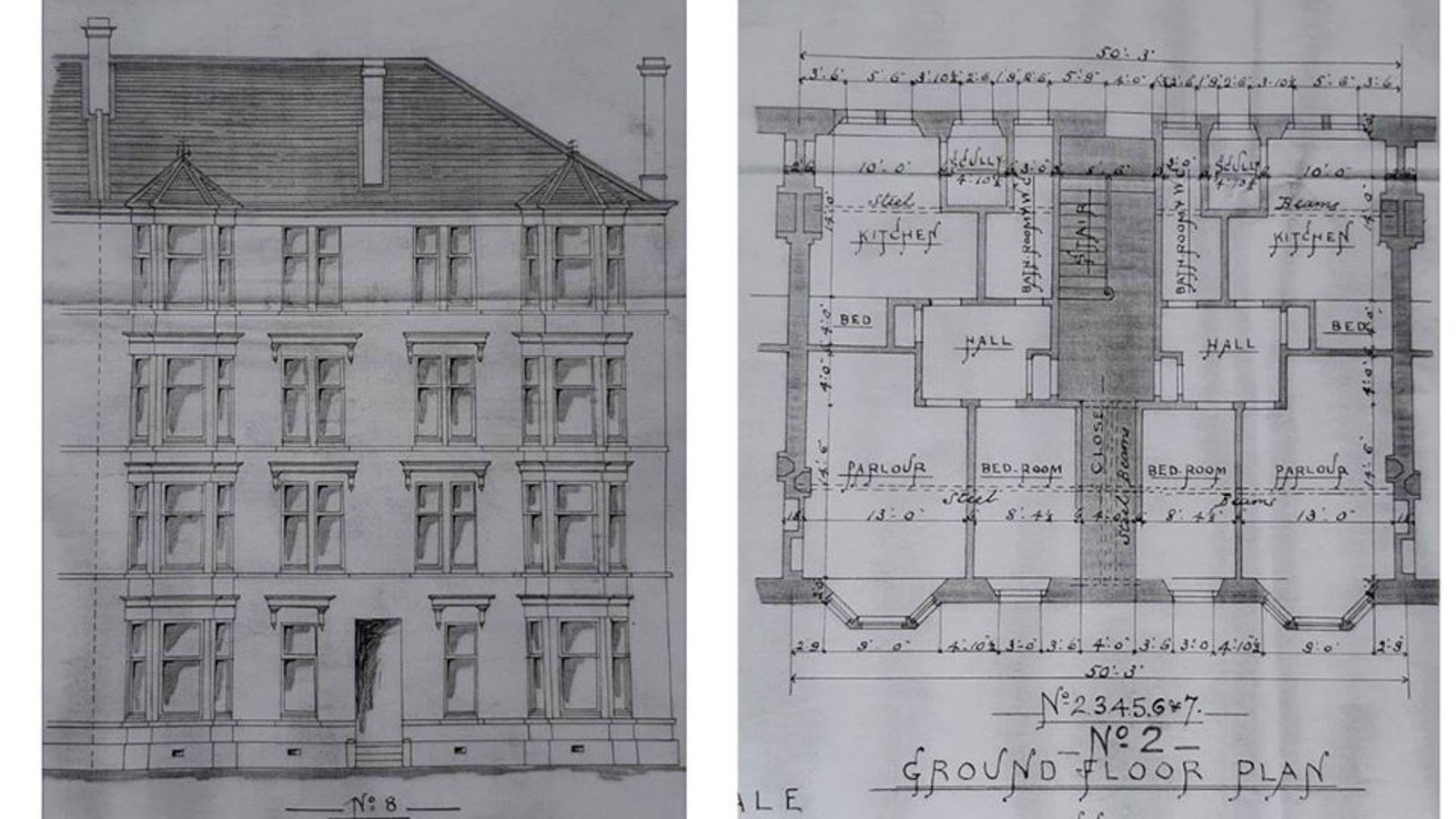 Give feedback about this page