Ask the Archivist - Shopping
Posted on 2020
Every week whilst we were closed in 2020, we invited our wonderful community to submit questions on a different topic for our archivists to answer.
Our final topic was a popular one: historical shops! The Q&A is below. You can read a feature about these records in the Glasgow Times​.
Q1: Do you hold photographs of shops?
We have a large number of images of Glasgow shops such as Graftons, Trerons, Woolworths, Marks & Spencer and more! As part of citywide improvement works Glasgow Corporation's Assessors photographed many shop fronts in the 1920's and 30's, and earlier surveys of street traffic include many shop buildings. Other photos are from commercial advertising. The Virtual Mitchell website includes many of these images and others are on The Glasgow Story website, but not all have been digitised so it is always worth contacting us directly. As many of the images are listed under the address rather than shop name, it is helpful to have at least a street name.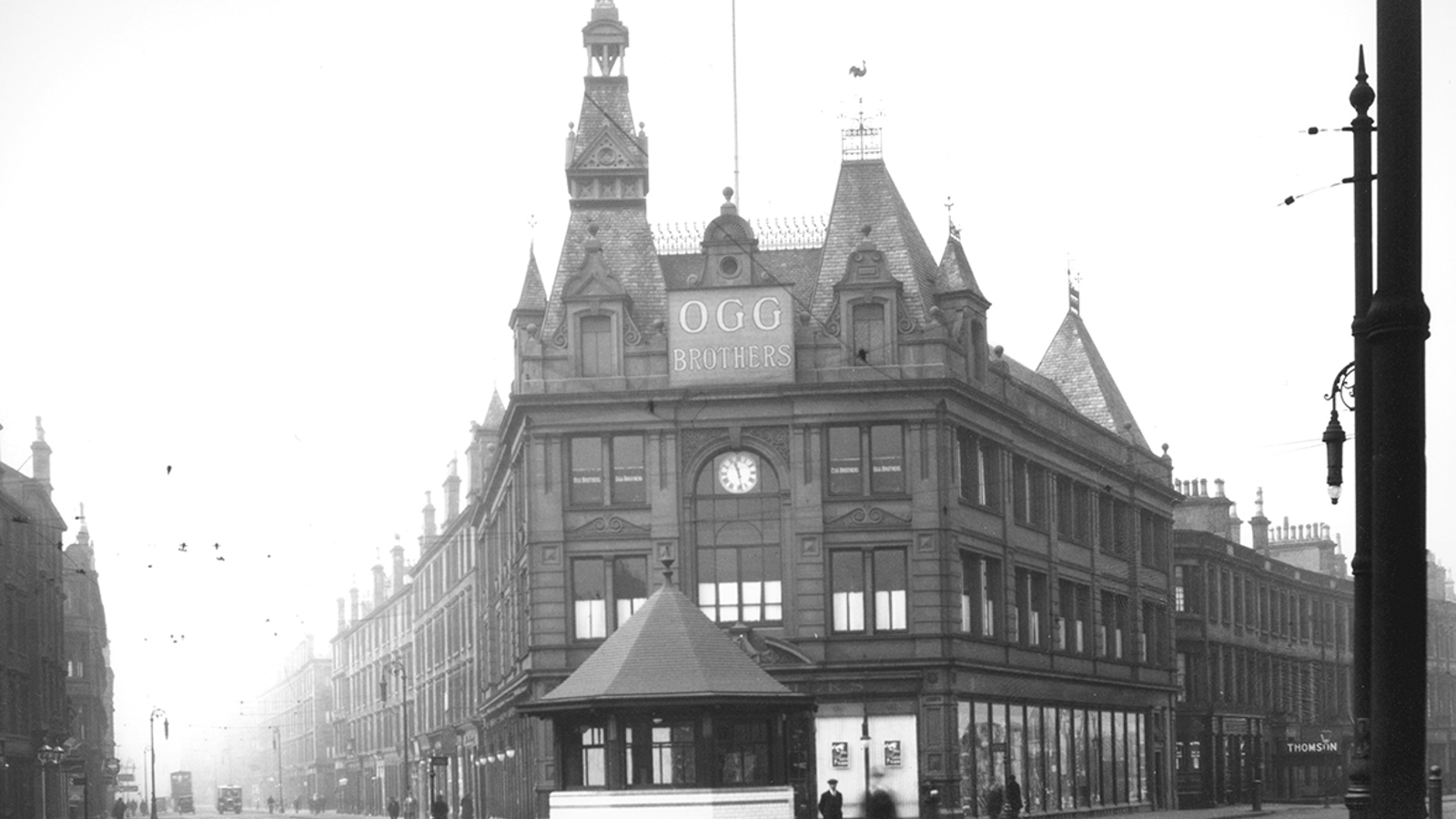 Q2: Do you hold anything from Rowans Ltd?
Yes, we hold a collection of salaries books (1915 to 1956), accounts and advertisement material. Rowan & Co Ltd, clothiers in Glasgow, was the successor to the firm of Macintosh & Fleming, established in 1846. Rowans rebuilt the store at 104 Argyle Street around 1883 and remained independent, specialising in tailoring for men and boys. They were also known for their sportswear for golf, tennis and cricket etc, and were contracted as outfitters to Glasgow University Athletic Club. In 1974, Austin Reed took over the company.
Q3: What records can help find details about past shops?
Post Office and other directories are worth checking as although payment was required to appear in these, many shops saw it as a necessity for advertising. These list address and usually the occupier and the type of shop. Local history books like the fantastic 'Strattens Glasgow and Its Environs 1891' (which includes histories and descriptions of many early shops and other institutions), can be useful too. Directories are available at the City Archives and at Special Collections (and online up to 1912 at the National Library of Scotland).
If you have an address, then look through valuation rolls (issued annually recording the owner's name and the main tenant or business at each address).
Our collection of Dean of Guild plans also include many shops, confirming addresses, dates of construction and ownership.
Q4: Do you hold anything for Bow's Emporium?
Yes, we have photographs, advertising records and accounts for this Glasgow store situated on the High Street, but not individual staff personnel records, unfortunately. Bow's Emporium was a well-known Glasgow department store, established in 1873 by William Bow. The company was incorporated in 1908 as Bow's Emporium Ltd which existed until 1947 when it was acquired by R Wylie Hill & Co Ltd.
Q5: What about records for Copland & Lye?
Yes, there are various staff records c1878 to 1965 and photos, financial records, and advertising material in our collection. Copland & Lye, established in 1873, was known for providing the latest Paris fashions and high quality customer service, until the business dissolved in 1975. For more details see this piece by our archivist Lynsey in the Glasgow Times.
Q6: Do you hold records of the Scottish Co-operative Wholesale Society?
Formed in 1868 for the purpose of purchasing or manufacturing goods for supply to numerous local co-operative retail societies, the SCWS played a large role in retail. As well as opening and running local branches, the society expanded into hotels, transport, and banking. We have records for many local retail societies, company minutes, printed histories, reports etc, and a limited number of staff records.
Glasgow University Archive Services also holds many Scottish retail company records, and have a large digital archive related to the House of Fraser.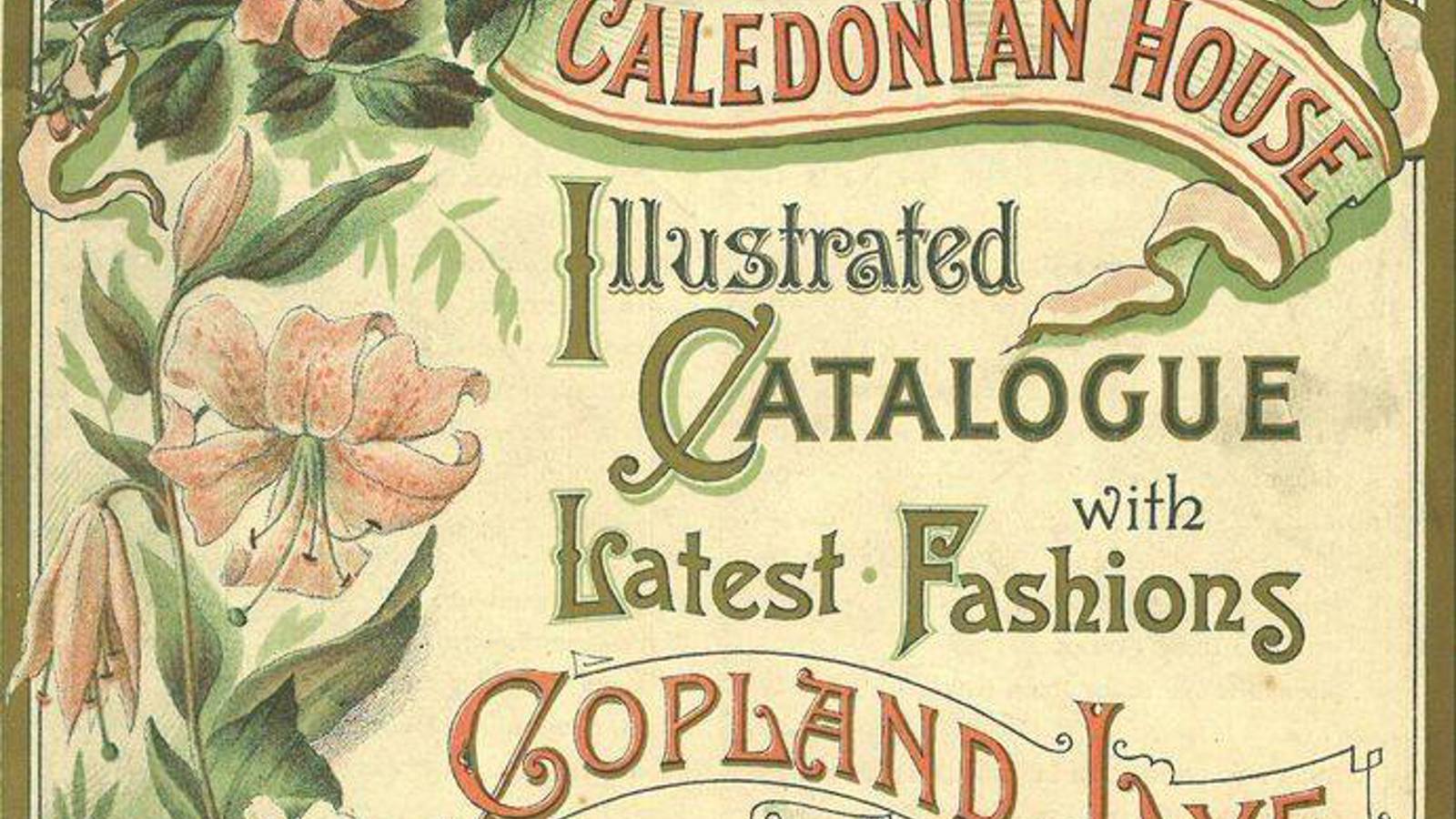 Give feedback about this page