Going local in the Glasgow Collection: Springburn in the Mitchell Library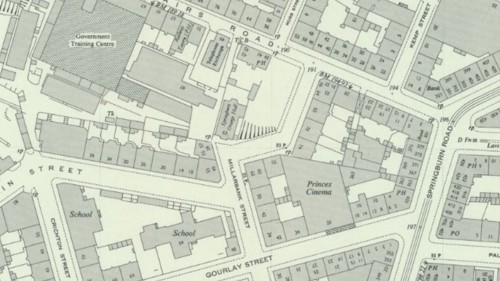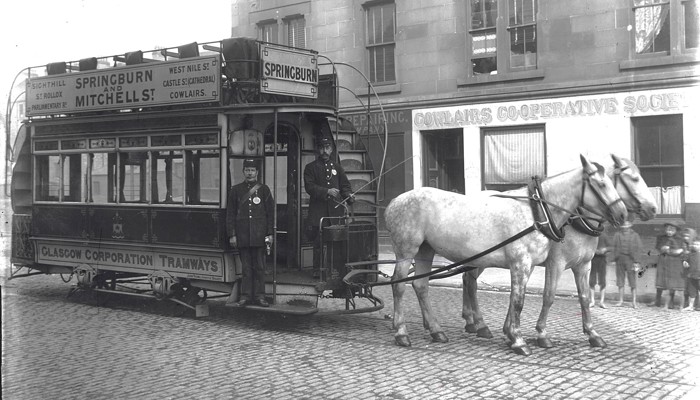 Horse drawn tramcar in Keppochhill Road, Springburn 1894. Photograph by William Graham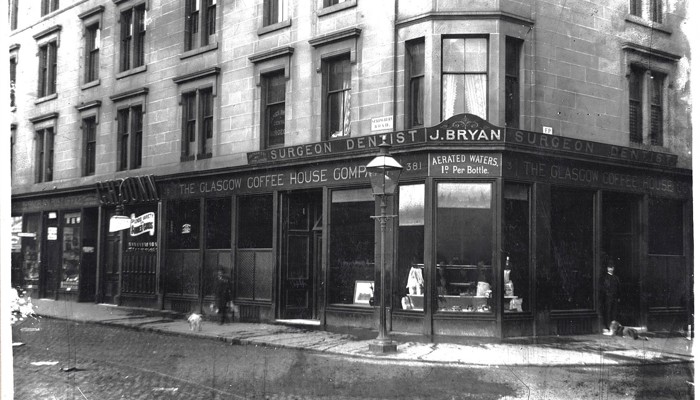 Cowlairs Road, south corner, at Springburn Road. Photograph by William Graham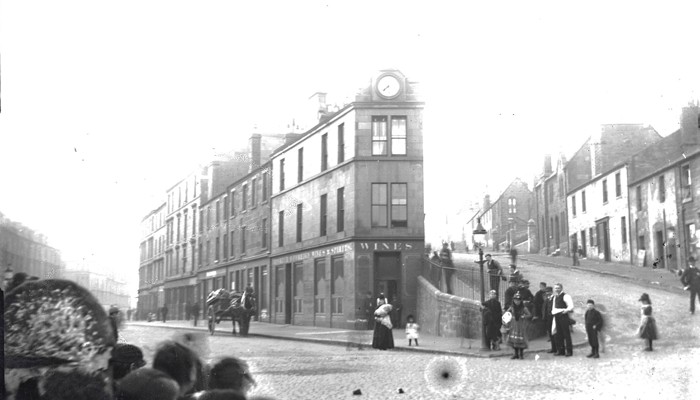 Springburn Road at foot of Balgrayhill. 1899. Photograph by William Graham
Springburn
Welcome to our focus on Springburn, illustrated by images from our collections. Scroll down for sources of information about this unique area of Glasgow.
Springburn began as a village of weavers, quarry workers, miners and farmers. The population increased with the growth of the railway and iron and steel manufacturing industries. To paraphrase The Springburn Experience:
Springburn was built for work, mostly that of men, the traditional breadwinners [however] the local economy could not have functioned without the unpaid work of women.
Gerard Hutchison and Mark O'Neill
Photographer William Graham had a studio on Vulcan Street in Springburn. During his life, he recorded local life in Springburn.
William Graham, Photographer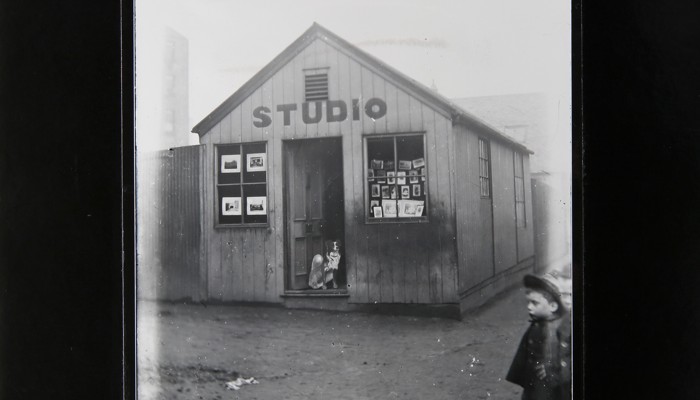 William Graham's studio in Vulcan Street Springburn. Dog in doorway.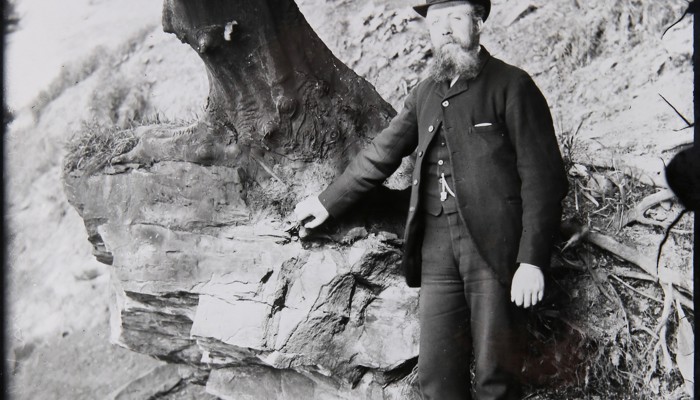 William Graham on the banks of the River Kelvin.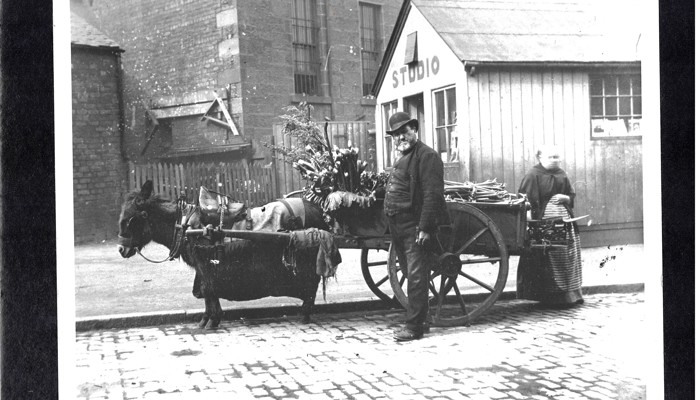 Vegetable Cart, Cuddy Tam outside Wm Graham's studios 1898
Springburn Park
The park was opened in 1892, with the typical features of a Glasgow park, such as a bandstand, boating pond, winter gardens and sculpture.
The rockery was previously the site of an old sandstone quarry, and Glasgow Corporation created it following the purchase of the land in 1892.
The bandstand was gifted to the people of Springburn in 1891 by James Reid, who owned Hyde Park Locomotive Works. It was manufactured by Walter Macfarlane's Saracen Works, and prompted the creation of Springburn Park itself. Concerts attended by hundreds of people, took place there. It was removed in the early 1960s.
In its place stands a Doulton Ware Column, which was previously part of a larger fountain in Balgray Pleasure Park.
For more about Springburn Park, have a look at this Heritage Trail.
Images of Springburn Park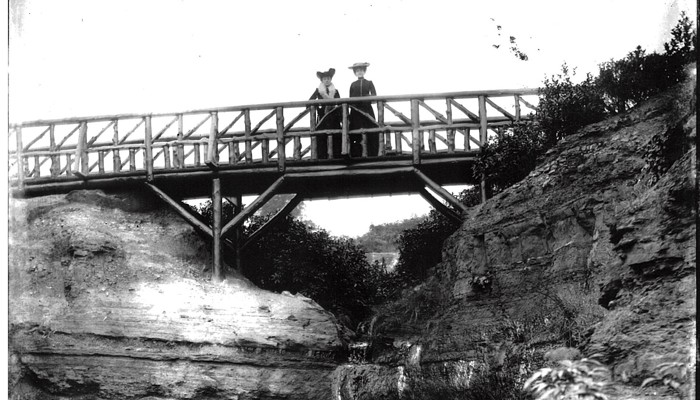 Springburn Park, 'The Grotto'. Two ladies in background. Photograph by William Graham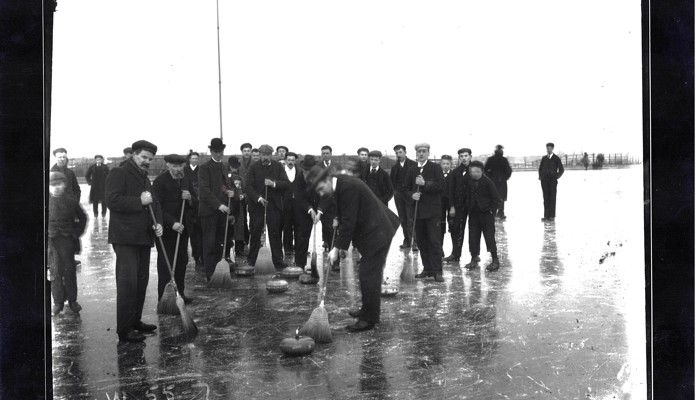 Curlers on Springburn Pond, Springburn Park. 1895. Photograph by William Graham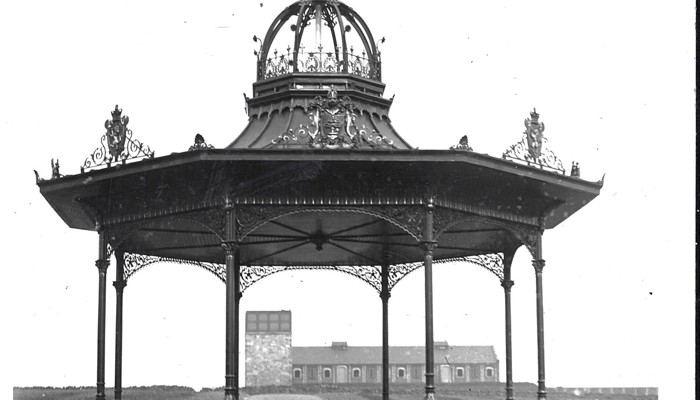 Springburn Park. View of bandstand. 1912. Photograph by William Graham
Springburn Winter Gardens
Part of gift by Hugh Reid to finance the construction of the nearby Springburn Public Halls, the winter gardens were erected in 1900. They were an important gathering place for local residents. Despite being classed as an A-Listed building, they have remained derelict for many years.
Springburn Winter Gardens Trust works to save the gardens for the Community. 
Images of Springburn Park Winter Gardens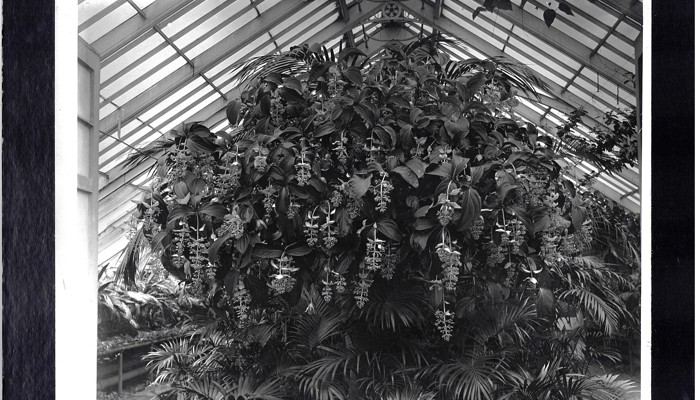 Springburn Park. Palms in winter gardens. Photograph by William Graham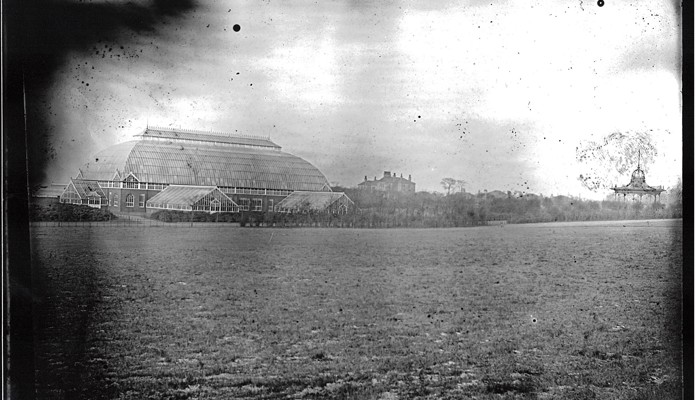 Springburn Winter Gardens 1900. Photograph by William Graham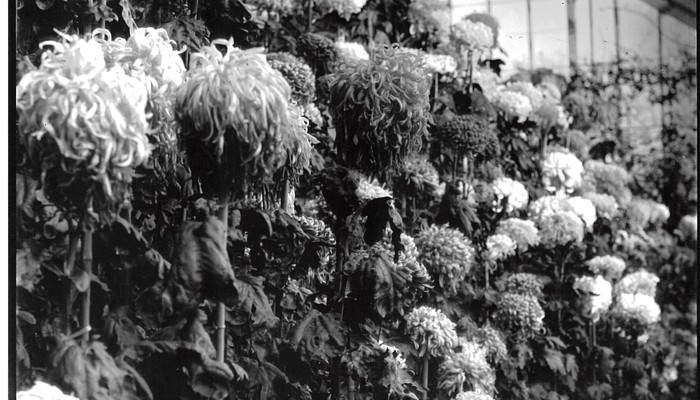 Springburn Park, interior of winter gardens. Chrysanthemums. Photograph by William Graham
Springburn Library
Springburn Library opened on 1st May, 1906, the 9th district library to be funded from £100,000 gifted to the City by Andrew Carnegie. Designed by William Whitie, the site for the library, on Ayr Street and Vulcan Street, was presented to Glasgow Corporation by Neilson, Reid & Co, Engineers. The District Librarian was Amos Clare, from Lancashire, and the Sub-Librarian was Isabella Wallace.
As with many libraries of the time, there were separate General (84 seated, 62 standing), Ladies' (34), Girls' (47) and Boys' (93) Reading Rooms. 43 daily, and 45 weekly journals and papers were taken, and there were 9,748 books in the library.
Images of Springburn Library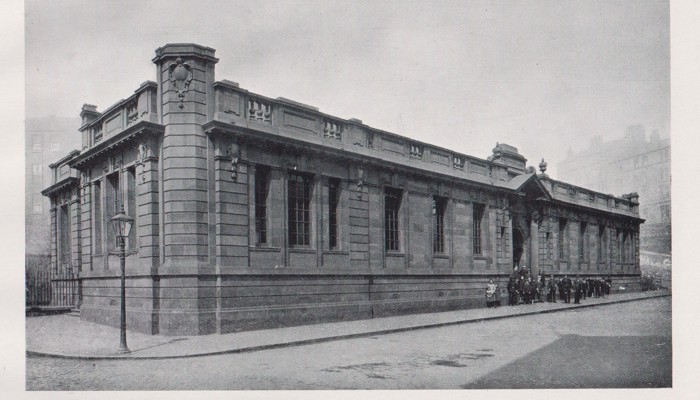 Springburn Library Exterior 1907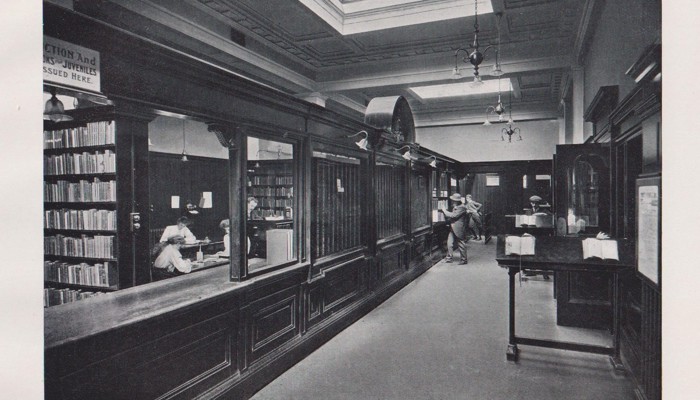 Springburn Library Lending Library 1907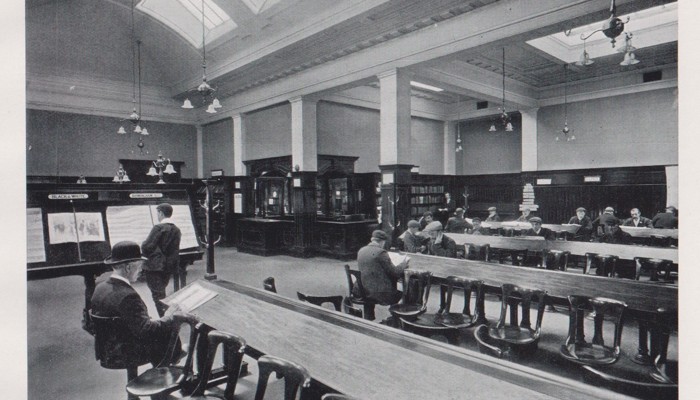 Springburn Library General Reading Room 1907
Springburn Museum
Springburn Museum was a community museum in Glasgow, founded in 1986. It collected and displayed material relating to the history of the area, including industry, social history and community.
Its aim was to "tell the story of the rise, decline and rebirth of the industrial community of Springburn. Over the years it has done this with the aid of photographs, models and historical artefacts, but above all through the stories and memories of local people."
When it wound up in 2001, the objects, photographs and documents were transferred to the ownership of Glasgow City Council, to be managed by Glasgow Museums (objects), and Glasgow Libraries and Archives (documents).
Many of the photographs and information was preserved on the Springburn Virtual Museum.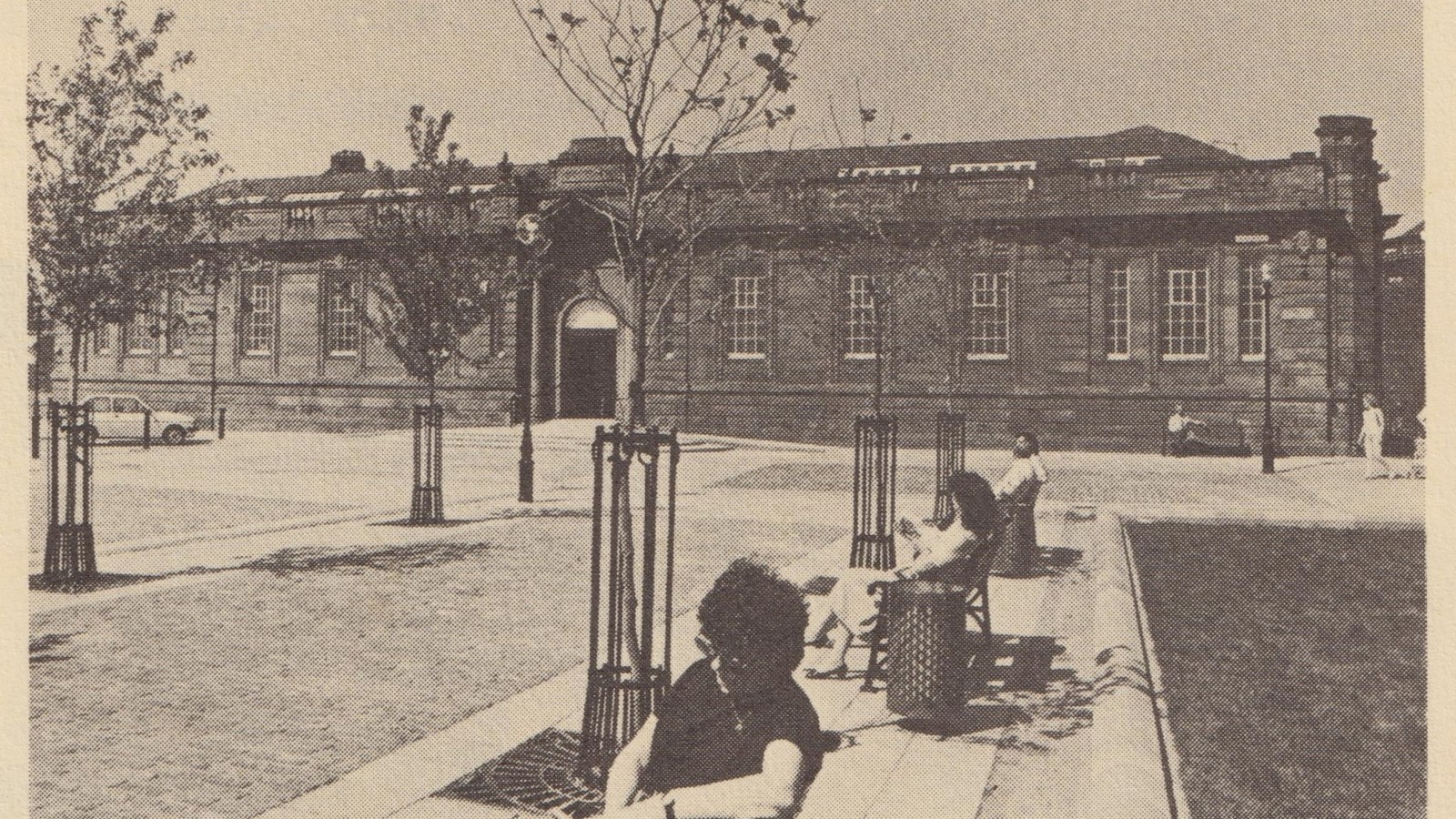 Give feedback about this page