Boys' Brigade - Times Past
Posted on 16 March 2022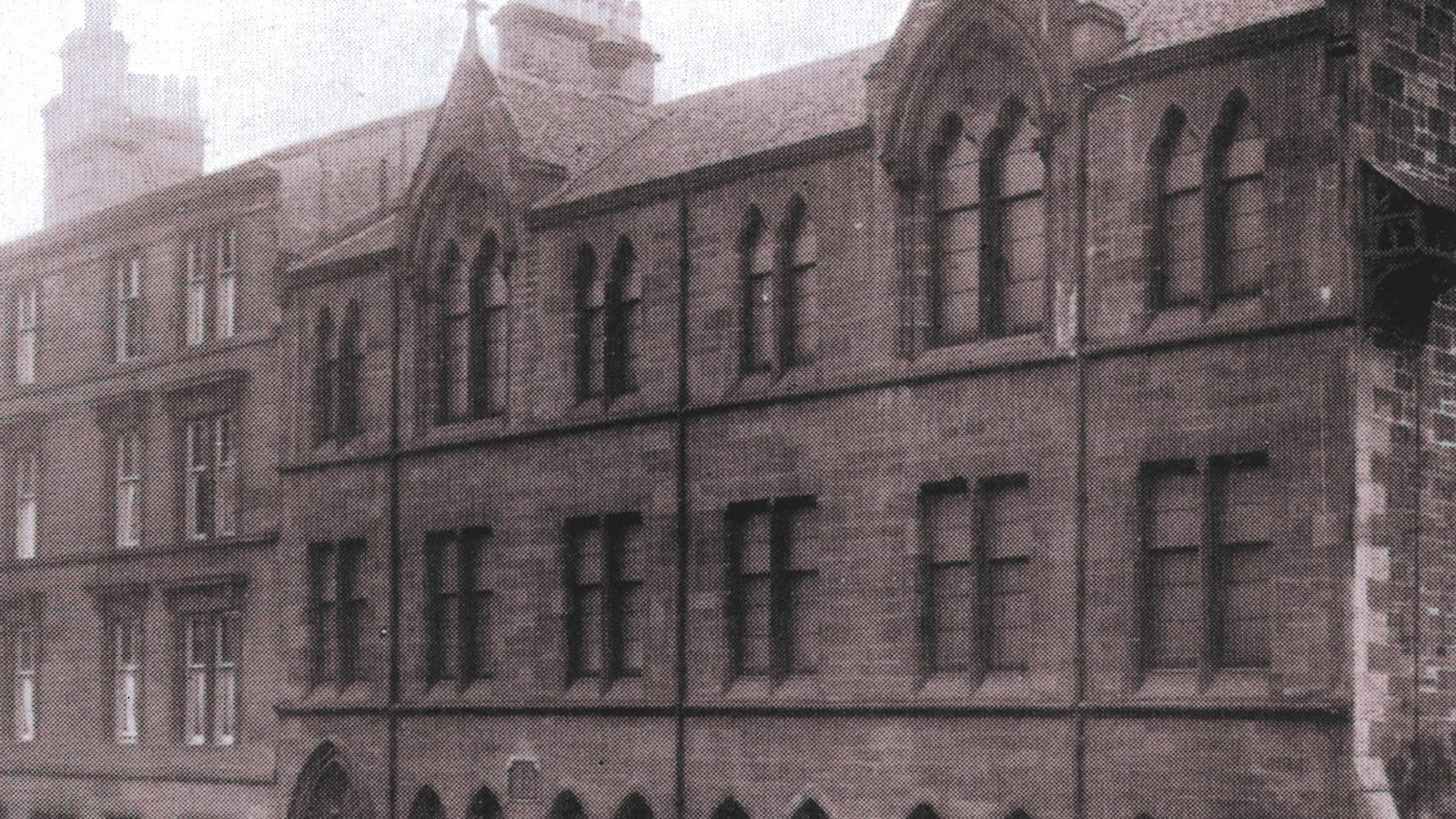 In partnership with the Glasgow Times, our archivists are exploring Glasgow's fascinating history. This week, Michael Gallagher writes about the Boys' Brigade.
On a quiet Kelvinbridge street, an unassuming older building sits among the modern flats. Revellers of the early-2000s might recognise it as the Woodside Social Club, host to some of Glasgow's most iconic club nights including Superfly and the National Pop League. The building's significance reaches far beyond. Yet, from this corner of the west end grew a worldwide movement of millions.
In October 1883, the very first meeting of the Boys' Brigade took place in what was then the Free Church Mission Hall on North Woodside Road. Only 28 boys attended. From this meeting grew the first voluntary uniformed youth movement in the world. Many of today's organisations for young people can trace their roots back to the BB.
The Brigade's founder and driving force was William Alexander Smith. Born in 1854 near Thurso, Smith came to Glasgow in 1868 after the death of his father. While in his teens, he enrolled in the 1st Lanarkshire Rifle Volunteers and later became a Sunday School teacher in the Free Church of Scotland.
Smith realised the value of military drill and discipline, and how these could be applied to the boys in his care. The BB was shaped by his vision to combine religious observance with military order.
The Brigade grew following the inaugural meeting of the 1st Glasgow Company as new groups sprang up across the city, then beyond. Each new company was to be officially connected with a church, Sunday School or other Christian organisation.
A constitution was created which set forth the aim of the BB: "the advancement of Christ's Kingdom among Boys, and the promotion of habits of Reverence, Discipline, Self-Respect, and all that tends towards a true Christian manliness." Another habit, "Obedience", was later added.
These values would be taught to generations of Glaswegian boys who joined the BB. Just as important were the camaraderie and chance to take part in camps, sports and countless other activities. Its motto - "Sure and Steadfast" - will be familiar to many.
Although the movement expanded far beyond Glasgow in the decades that followed, the city remained at its heart. In 1933 the BB celebrated its jubilee with an assembly at Hampden in front of 130,000 spectators. Only a select few footballers have performed to a bigger audience there! Members from across the globe again gathered in Glasgow to celebrate the Brigade's centenary in 1983 with a series of events, including a service at Ibrox Park.
Glasgow City Archives holds a large and fascinating collection of Boys' Brigade material. These records tell the story of a movement that spread around the world but whose home remains forever in Glasgow.
Give feedback about this page