Bygone Glasgow Businesses - Times Past
Posted on 29 June 2022
In partnership with the Glasgow Times, our archivists are exploring Glasgow's fascinating history. This week, Barbara Neilson writes about bygone Glasgow businesses.
Do you remember getting a cake from the City Bakeries? Some sweets or a box of chocolates from Birrell's? How about an ice cream from Ross's Dairies? Or some fresh fruit from Lipton's or Malcolm Campbell's? These shops have now disappeared from Glasgow's streets, they were once common sights in the city.
Photographs of shop fronts are among our most popular in our photographic collections. Many come from an amazing series of images generated by the Glasgow Corporation City Assessor's Department during the 1920s and 1930s. Some capture the Art Deco style. This characterised architecture and design during this period. Some showcase elaborate window displays designed under the window dresser's creative eye. And many may spark memories of visits to these former shopping titans of Glasgow's streets.
But if you look beyond the window displays and focus on the businesses themselves, you can discover how many of these retail empires had their roots in Glasgow.
For example, Malcolm Campbell (b. 1848) began his career in a greengrocer's based in Gordon Street. He bought the business from his former employer in 1878. He changed the name and built it up until it became a Scottish chain of grocery, fruit and vegetable shops. The business's historic records are now held by the University of Glasgow's Archives and Special Collections.
Thomas Lipton (also born in 1848) also made his grocery business flourish in Glasgow and beyond. From a single shop in Stobcross Street, Lipton's grew and expanded until it became a UK chain. Later specialising in tea, the business was taken over by Unilever which holds the Lipton business archives​. The Special Collections department of the Mitchell Library holds Lipton's personal photographs, newscuttings and memorabilia.
Ross's Dairies ("It's Ross's, It's Right") had its depot on Crow Road and a variety of outlets throughout the city. These included milk bars, snack bars and large tea rooms at the corner of Howard and Jamaica streets. Many of its shops proclaimed that their produce was "Straight from the oven, straight from the farm" including their soda scones. We hold the business records of Ross's Dairies Ltd (ref: TD1626) among the collections at Glasgow City Archives.
Yet the fate of many of these Glasgow-born retail chains was to be bought out. Take City Bakeries, for example. Many a birthday, wedding and Hallowe'en cake was bought at its shops and the company employed many Glaswegians. My own aunt worked in both the Shafton and Bearsden Road branches during the late 1950s. We hold several beautiful photographs of City Bakeries premises including those on Dumbarton Road and Cumberland Street​. When Greggs bought out many of the City Bakeries shops, the company's archives did not survive the takeover.
These retail businesses, and more, formed an important part of the cityscape during the twentieth century. While they may be gone, they're not forgotten. Their archives play an important part in documenting and promoting their role in the commercial history of Glasgow.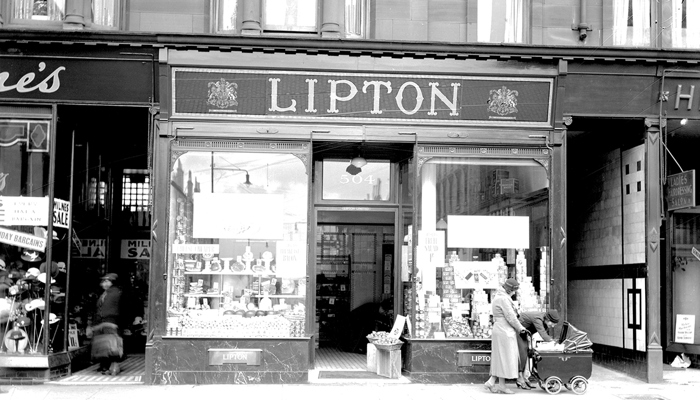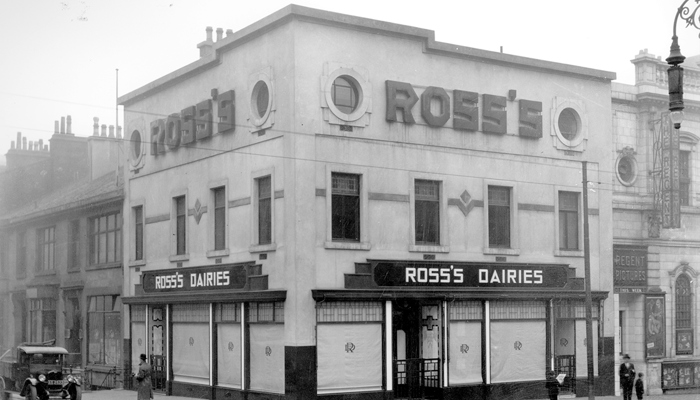 Ross's Dairies - milk bars, snack bars and tea rooms
Give feedback about this page