Isabella Elder - Times Past
Posted on 20 April 2022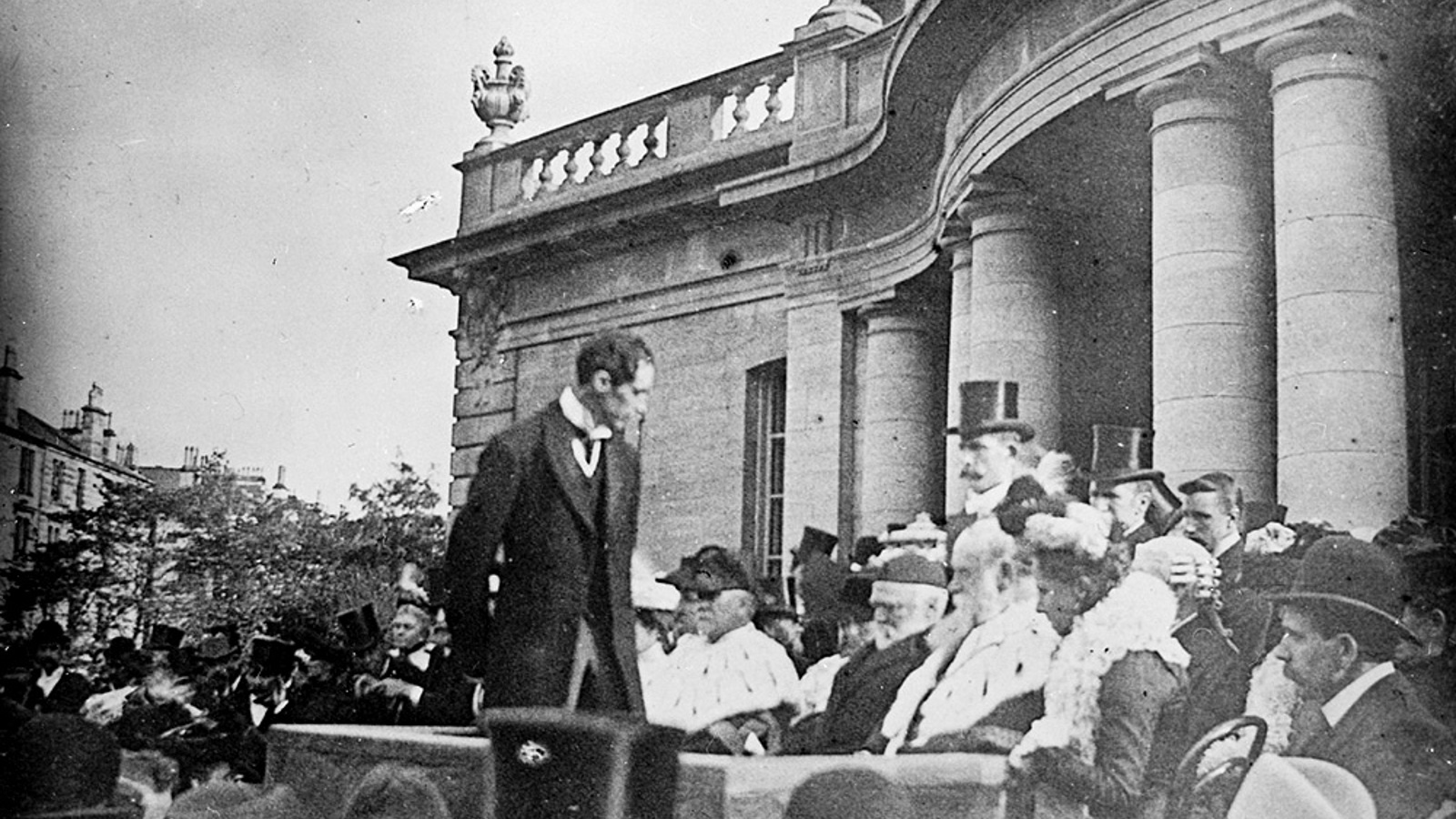 In partnership with the Glasgow Times, our archivists are exploring Glasgow's fascinating history. This week, Nerys Tunnicliffe writes about Isabella Elder.
Isabella Elder, wife of famous shipping magnate John Elder, used her wealth to leave a lasting legacy to Govan. She became known as 'Lady' Elder by locals, despite not having an official title.
Her husband, Glasgow-born John Elder, had served an apprenticeship with local shipbuilder and engineer Robert Napier. He later became a partner in Randolph, Elder & Co. He designed an innovative compound steam engine in 1854. It boosted the fuel efficiency of steam ships and sealed his company's success. They began building ships in 1860, moving to the Fairfield yard in 1868, as John Elder & Co.
After John's death in 1869, Isabella managed the company for several months until other partners took over. The firm was renamed Fairfield Shipbuilding & Engineering Company. It went on to dominate shipbuilding on the Clyde for many years. Isabella then devoted herself to many charitable causes.
She made many donations to Glasgow University. In 1901 was one of the first women to receive an honorary degree from the university. She also donated to Queen Margaret College, a higher education college for women.
Within Govan she established a School of Domestic Economy and the Elder Cottage Hospital, which specialised in treating industrial injuries, as well as setting up a nearby training school for nurses.
Perhaps her most well-known gift to Govan was the 37 acres of land that became Elder Park in 1885. Elder Park was a memorial to her husband, that she wished to be used for "healthful recreation by music and amusement". Ball games were not permitted! The park was designed to be a green space created for the working-class community, in an area that was full of shipbuilding industry, located just along from the Fairfield company Headquarters on Govan Road. Created on the site of Fairfield Farm, and including the former farmhouse, it was a place where the shipyard and other workers could relax and exercise with their families. Despite bye-laws, now in the City Archives, stating that "No person shall wade, bathe or fish in the lake", many children have enjoyed paddling in the park's boating pond.
Standing within the park, Elder Park Library was officially opened 1903. Isabella gave the massive sum of £10,000 towards the building cost and sale of books. She also provided extra money for the maintenance of the library. She insisted on the condition that the library opened on Sundays to allow working people to have more access time. The library was designed by local architect JJ Burnet, and was opened by the wealthy Scots-American industrialist Andrew Carnegie (who also funded several other libraries in the city​).
After her death in 1905, a fund for a memorial was set up. The Govan Burgh archives include a whole minute book dedicated to meetings arranging the memorial. Donations came from everyday people living in Govan and £2000 was raised, evidence of Govan's high regard for Isabella and her generosity. A statue of Isabella was erected at Elder Park, one of the first statues of a woman in Glasgow.
Give feedback about this page