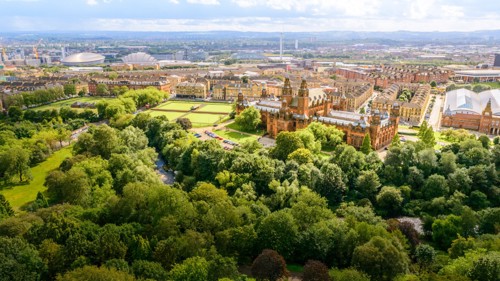 How you can support Glasgow Museums
Glasgow Museums are free for everyone but we rely on the continued generous support of the many friends, donors and volunteers who enable us to care for our collections, offer visitors an inspirational experience and provide exceptional education services for thousands of people each year.
Please consider making a donation if you can - any amount, no matter the size will help us during this challenging time. Thank you so much.
How you can make a difference:
Every donation - no matter how large or small - makes an impact.
£10 – helps reduce social isolation by supporting our work to bring together elderly people who live alone to enjoy a visit to the museum
£25 – supports an hour of specialist conservation on the many thousands of historically important objects in the collections, preserving them for future generations to learn from
£50 - buys art materials for our free annual holiday family workshops - helping young children develop their creativity and connect with the collections
£75 – helps us to enhance interpretation and accessibility for visitors with additional needs including BSL videos and Autism Friendly workshops
£100 – supports a storytelling session for families to enjoy together, promoting close inter-generational relations
£250 – provides a primary school resource pack for pupils in P1–P7
£500 – provides those who cannot visit a museum to experience our Open Museums session by allowing us to host 'the Museum without walls' in a library, community centre or care home
£1,000 - ensures our popular weekend family events remain free so that everyone in Glasgow can join in.
You can make your donation online here 
Find our Donations FAQs and Terms and Conditions here.
Please help us to care for Glasgow's important civic collections and ensure everyone has access to this important and rich heritage.  
To find out about becoming a regular supporter of Glasgow Museums please click here