Amber Campbell: My Journey
'I knew I wanted a career in sport I just didn't know how to achieve this. My time on Coach Core gave me the support to develop key skills; improving my communication, teamwork and leadership'
Coach Core is a full-time, year-long modern apprenticeship for young people living in Glasgow, aged 16 – 19 years old, that provides opportunities for young people engaged in sport who are not in higher education, employment or in training.
Everyone who takes part in the project is given the learning qualifications and vocational training required by employers, inspiring the young people to engage in sports coaching, enabling them to reach their full potential.
Amber Campbell is a recent graduate from Coach Core who since completing the apprenticeship became a Gymnastics Coach with Glasgow Life before moving into a role within the Sports Development Team at Glasgow University. Here is her story below: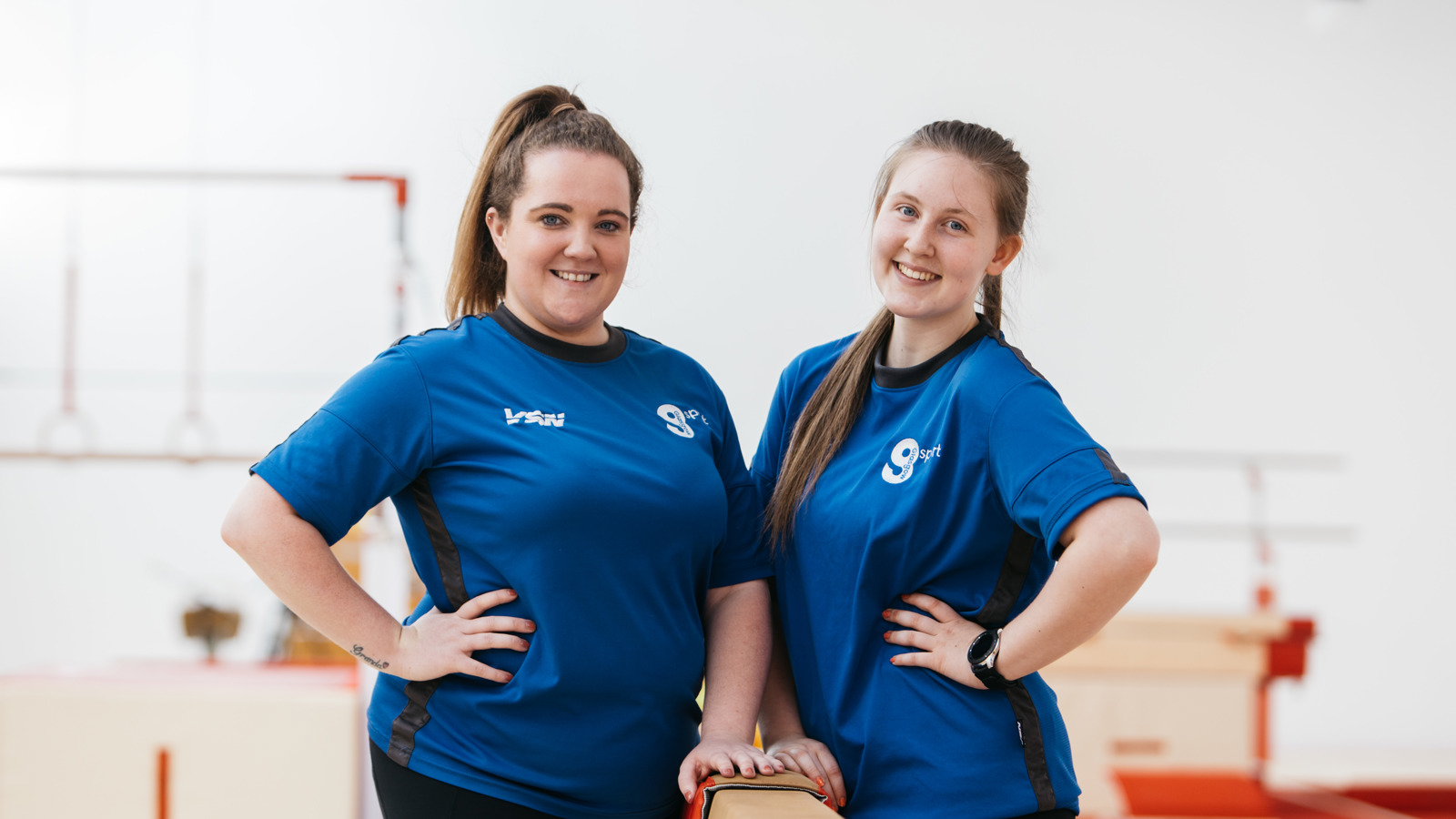 "I got involved in Coach Core because from a young age I had been involved in various sports and activities, and I knew I wanted a career in sport I just didn't know how to achieve this.
When I found out about the coach core programme, a modern apprenticeship for young people in sports coaching, I thought the opportunity to gain qualifications and experience whilst working would be an excellent chance to start my employment journey and gain key transferrable skills.
Coach Core has helped me massively. From my time on Pre–Coach Core were I completed the certificate of work readiness and was prepared for work to my time on  Coach Core which gave me the opportunity and support to improve my organisation, communication, teamwork and leadership skills .
Through my year in Coach Core my confidence began to grow and I completed my SVQ Level 2 in sports coaching along with my Level 1 Gymnastics qualification. I had the chance to take part in a range of training from tutors and training providers and deliver at a range of different events.
I would encourage anyone to join Coach Core as it gives young people a fantastic opportunity to develop whilst being introduced to employment. The positive support network makes everything easier!!
After taking part in the programme, I gained full time employment with Glasgow Sport as a gymnastics coach, where I continued to build on my knowledge and qualifications and further developed myself through being a member of various youth boards.
This experience and the support I have received has had a positive influence on my career. For me starting as a Coach Core apprentice and working my way up the career ladder has given me so many memorable experiences.
I am now about to start my career goal of working within a sports development team at University of Glasgow.
Give feedback about this page