LEAP Sports Scotland - TransSwim Festival
Hosted at Glasgow Club Maryhill
"Today's session at Glasgow Club Maryhill has gone really wonderfully. People have told me they have had a great time. All of the staff have been really supportive."
LEAP Sports Scotland remove barriers for LGBTQI+ communities to take part in and feel the benefits of physical activity and sport.
On July 29th, LEAP delivered a TransSwim Festival at Glasgow Club Maryhill which welcomed Trans and Non-binary people from across Scotland to access swimming.
Funded by European Capital of Sport, the event combined elements of celebration, community empowerment and a networking space. This enabled Trans and Non-binary people from across the country to meet like minded peers and discuss future events and engagement within physical activity and sport.
"Its really nice to come and swim with like minded people, and not be self conscious"
LEAP Sports Scotland worked tirelessly to remove barriers that would stop anyone within the Trans and Non-Binary communities from attending.
This was supported by a strong working relationship with staff at Glasgow Club Maryhill, who played their part in organising a fantastic event.
"As part of working with GC Maryhill, we at LEAP Sports provided LGBTQI+ Inclusion training for the staff, it was wonderfully attended, everyone was very enthusiastic about learning and developing their knowledge in this area."
LEAP Sports Scotland TransSwim Festival Images
A friendly welcome to the event!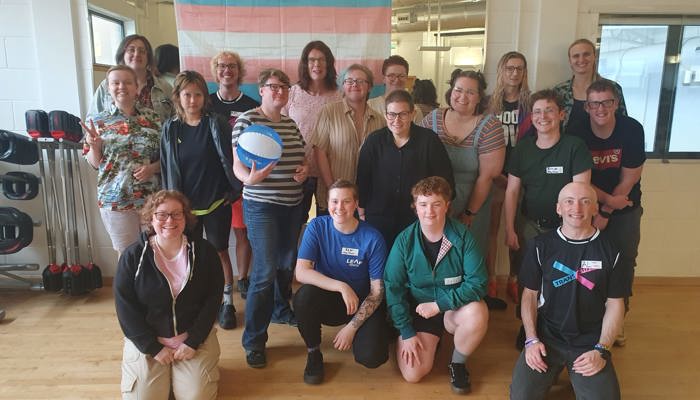 Group Image from the Festival!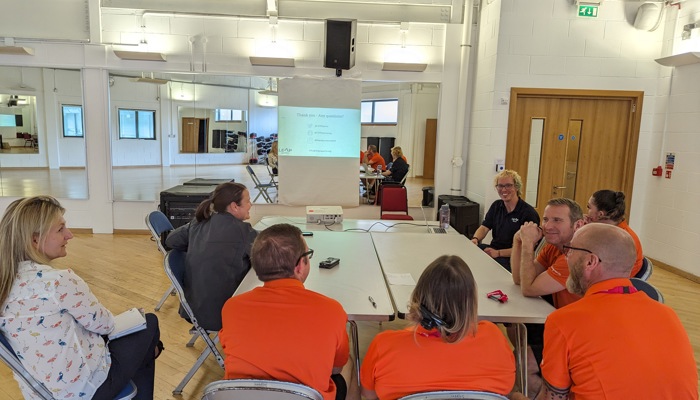 Training for GC Maryhill Staff!
Give feedback about this page