European Capital of Sport Fund 2023
Find out more about the fund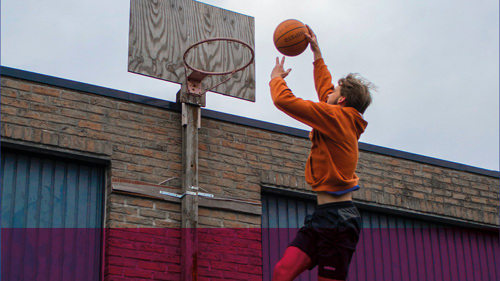 Thinking of Applying?
Fund guidelines are available to read at here. We recommend that you read the guidelines to
understand how the fund can support your organisation.
Not-for-profit groups and organisations within Glasgow are eligible for the fund.

Priority will be given to projects working with young people, people with disabilities, low-income families, women and ethnic minority groups.
Unfortunately, we are unable to accept applications from individuals, sole traders, unconstituted groups, schools, statutory bodies, NGBs, organisations established to make profit or organisations based outside the city of Glasgow boundary.
Applying
Once you have read the guidelines and decided on your project, complete the application here
Glasgow will be European Capital of Sport for the full year in 2023, to provide a fair opportunity for all organisations to apply for support throughout the year, the fund will have 2 phases.
Phase 1 for projects taking place between January and June 2023. Applications open on Monday 7th December with a deadline of Monday 5th December 2022 at 12 noon.
Phase 2 for projects taking place between July and December 2023. Applications open on Saturday 1st April with a deadline of Monday 8th May 2023 at 12 noon.
Using the funding
Fixed amount awards of £750 to support projects. Activities must support local people to get active through sport and physical activity.

Successful applicants can use the funding to best meet the needs of the local community to expand activities or hold an event to reach a new audience.
The funding cannot be used for restricted items such as alcohol, gambling, cash prizes
and offensive material.
The fund had 2 elements to support community organisations.
The Celebrate element will support communities to come together to find out more
about opportunities to take part in sport and physical activity in their local area through
community events and campaigns.
The Innovate element will support organisations to create exciting programmes and
activities for new audiences into their communities, breaking down the barriers to
participation in sport and physical activity, particularly for groups who are underrepresented.
Following my Application
We will send you an email to confirm your application has been received
Your application will be assessed and be put to the funding panel.
Phase 1 applicants will be contacted by 16th December 2022
Phase 2 applicants will be contacted by 24th May 2023.
My Application is Successful
Once you have returned the necessary paperwork, the funds will be paid into your
organisations bank via BACS.
Phase 1 projects should take place between 1st January and 30th June 2023.
Phase 2 projects should take place between 1st July and 31st December 2023.
You will receive the European Capital of Sport Glasgow 2023 logo to use on social media, websites and promotional material.
We want to hear about how your organisation has used the fund to get more people active. An End of Project Report, with quotes from participants and
photographs of activities should be completed and returned to
grants@glasgowlife.org.uk within 1 month of your project or event taking place.
Give feedback about this page