Talented Sports Performer Award
Applications are open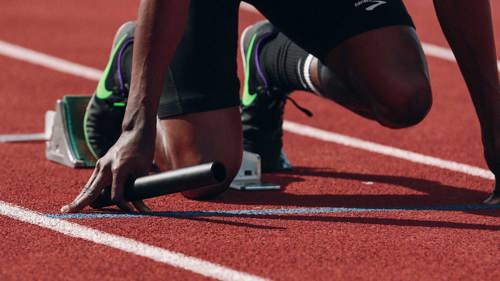 Talented Sport Performer - guidelines
The Talented Sport Performer Award supports athletes living in Glasgow through funded access to the city's world class training facilities.
Applications are now open and will be accepted through 2023. We will respond to your application with an assessment decision within 3 weeks.
The award is open to athletes competing at or aiming to compete at national level within the next 12 months.
The eligibility criteria is noted below:
Athletes living within the Glasgow City Council Boundary.
Athletes from sports recognised by sportscotland
Athletes who have been selected or competed for Scotland or Great Britain in the past 12 months.
Athletes who can demonstrate that they are or will be competing at national level within 12 months.
The Talented Sport Performer Award provides all eligible athletes with funded access to all Glasgow Club gym and swimming facilities.
TSP's can also apply for a non-transferable £300 allowance to book facilities in Glasgow Club venues that support their training programme. 
Award decisions are made by a Glasgow Life Sport panel.
Decisions are based on the information included within the application and evidence gathered from your National Governing Body.
The £300 non-transferable allowance will be awarded based on the following priorities:
The need of the athlete.
The impact this will make on the development of the athlete.
The requirements of the sport the athlete competes within.
You will be required to confirm your agreement with the terms and conditions of the award and adhere to the fair usage policy.
A TSP card will be provided and you can use this to phone or book in person at our Glasgow Club venues.
If you have any issues you can contact us at grants@glasgowlife.org.uk
Talented Sport Performer application
Applications can be submitted online by clicking the button below.

If you require further information on TSP funding please contact 0141 287 9866 or grants@glasgowlife.org.uk.

Apply now
Give feedback about this page