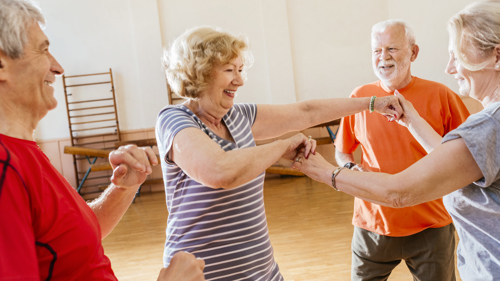 Walking
Health walks are easy, fun and free. What's more, with over 50 walks taking place each week, there's bound to be one near you.
Live Active
Get the most out of life. With the help of our specialist advisors, we'll give you the support you need to get active.
At Live Active, we'll help you build the confidence you need to make positive lifestyle changes. We'll personalise our support to make sure it meets your needs. With our one-to-one catch-ups and supported activity sessions we'll make sure you get the package that's right for you.
Our Live Active Advisors are with you every step of the way helping you stay on track and achieve your goals - leaving you feeling great and getting the most out of life.​
Our advisors can support you in person, over the phone or by video call – it's your choice! To get started, your GP or other registered health professional needs to refer you. You can usually get in touch with your GP practice over the phone and ask them to make a referral to Live Active for you without the need for an appointment.
Cost: Free
Fee may apply for supported activity.
Make your Good Move today. 
Send us an email with your details and a member of the Live Active team will get back to you as soon as possible.
Alterntively, call our team on 0141 287 0241.
Vitality
People with medical conditions can have fun getting active with the support of our specially trained Vitality instructors.
Read more about the impact of our programmes on the health and wellbeing of Glasgow citizens

Use our activity finder to search for an activity that suits you.

Improve your wellbeing, make new friends and get involved in your community.
Give feedback about this page