Swim Free with the Fun and Flexible Glasgow Club
During the school holidays, families can swim for FREE. Spring (6th - 19th April) Summer (29th June - 9th August) Autumn (10th - 18th October)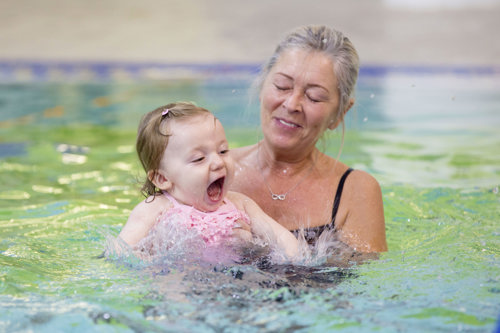 Register For Free
Beat queues and get into the pool quicker when you visit if everyone who's coming for a swim has already been registered!
If you and your family haven't got a free Glasgow Club card yet, register each of them now and pick up a card when you first visit. It costs nothing, speeds up access to the pool, and if you opt-in to receiving messages from us you'll find out about more free swimming and other activities on offer for you and the kids. What are you waiting for?
Register for a Free Adult Pay As You Go Card
http://myglasgow.club/paygadult
Register for a Free Junior Pay As You Go Card
http://myglasgow.club/paygjunior
With lots of hours of FREE family swimming across the city's fantastic pools, what are you waiting for?
We have sessions across the city. They're scheduled on weekdays, evenings and weekends to cater for every family's busy schedule and we've made it easier with no proof of eligibility checks or documentation needed. Just come along with the kids, get your free Pay As You Go card, and get swimming. 
*Please note venues will be closed for Public holidays and will operate amended hours during this period.
Up to five can swim free together* (e.g. up to 1 adult and 4 kids OR 2 adults and 3 kids)
Adults attending without children are required pay the normal swim price
Children over 8 and under 18 years can swim unaccompanied

View our free swimming listing by venue. 
*Subject to our safe pool admission policy