Pre-visit Information
Pre-visit Information for school groups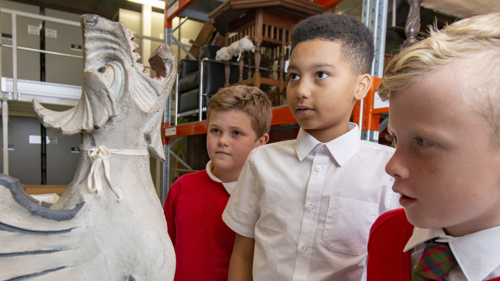 Pre-visit information for school groups
Have you booked a facilitated or self-led school visit to one of our museum venues?
Have a look at the venue information sheets below to help you plan your trip. 
If you have booked a workshop and require more specific information on the content, materials being used or access arrangements, please get in touch. Our bookings team will forward your enquiry to staff at the relevant museum. 
Other information sheets listed below are:
Pre-visit information for home schooling groups 
Advice on carrying out a risk assessment for your group's visit 
Do you have pupils who require additional preparation for their visit? Why not check out our new visual storyboards for all Glasgow Museum venues? These provide photographs of a typical visit to the venue, what you'll see and the staff you'll meet.  They also highlight who can assist you during you visit and any accessible facilities available.
Looking for some activities to do during your visit? Take a look at our Learning Resources page for trails and resources to use back in class.
Give feedback about this page