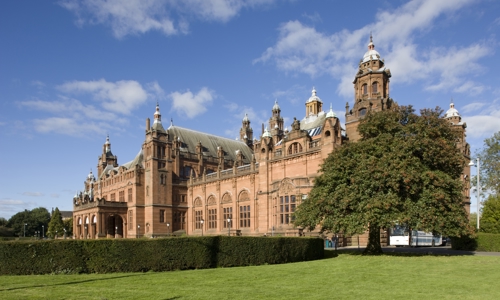 Kelvingrove Art Gallery and Museum
Kelvingrove Art Gallery and Museum
Free entry
Contact
0141 276 9599
museums@glasgowlife.org.uk
We are opening on Monday 26 April  
In line with the Scottish Government's timetable for easing Covid-19 restrictions, we are delighted to confirm that the museum will reopen on Monday 26 April.
Entry will be by FREE pre-booked ticket only. Bookings will open on Thursday 15 April at 12pm.
We look forward to welcoming you back very soon.
As it has been throughout this pandemic, the health and wellbeing of all Glasgow Life staff and the public remains our priority. We will continue to follow the Government's guidance and ensure that safety is at the heart of how we operate in the current environment.
We'll continue to keep this page up-to-date regarding our response to Covid-19. So whether you need it now, or in the near future, it could be worth a bookmark. You can also follow Glasgow Life on Twitter, Facebook or Instagram for our latest updates.
British Sign Language (BSL) users: For more information and the latest updates on Glasgow Life and Glasgow City Council services during the coronavirus pandemic, please visit the dedicated BSL section of the council's website.
Support us: As one of Scotland's largest charities, Glasgow Life is hugely grateful for the support it has received during the coronavirus pandemic, which has helped us to continue vital work in communities across the city during the most challenging of times. You can continue to help us by donating here.
Get the most up-to-date information on Glasgow Life's response to Covid-19 here.
Kelvingrove Museum opened in 1901 and is a firm favourite with local people and visitors. It has stunning architecture and a family friendly atmosphere.
Explore our 22 galleries and discover everything from art to animals, Ancient Egypt to Charles Rennie Mackintosh and so much more. We also have a changing programme of temporary exhibitions and displays.
If you only have one day in Glasgow, Kelvingrove is a must see!
Green Tourism
We are delighted that Kelvingrove Art Gallery and Museum has achieved a Gold Award from Visit Scotland's Green Tourism scheme. 
We were recently assessed against a rigorous set of criteria, including energy and water efficiency, waste management, biodiversity and more. The award acknowledges good environmentally-friendly practice and is a recognised hallmark of 'green quality'. we're pleased to be playing our part in ensuring Scotland is a sustainable tourism destination for the future.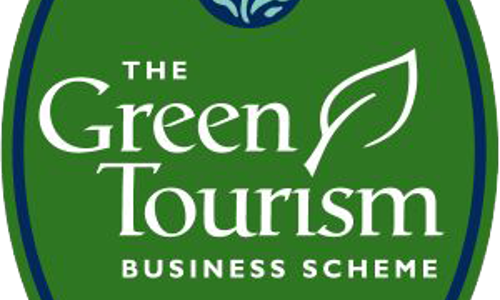 Events and exhibits at Kelvingrove Art Gallery and Museum
What to see at Kelvingrove
Kelvingrove Art Gallery and Museum houses one of Europe's great art collections. It's a favourite with locals and a must see for anyone visiting the city.