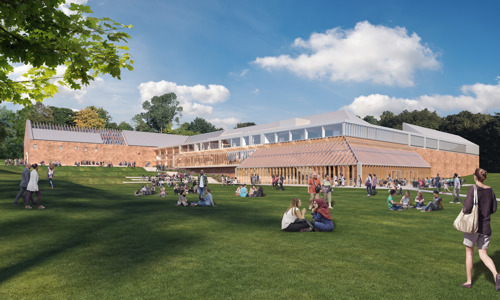 Free entry
Contact
0141 287 2550
museums@glasgowlife.org.uk
Pollokshaws Road, Pollok Country Park, Glasgow, G43 1AT
View on map
While The Burrell Collection is closed for refurbishment, you can follow the progress of the project on our blog and our social channels. 
The Burrell Collection's renaissance is providing the opportunity to redisplay and reinterpret this wonderful collection, and will reveal many new stories about individual objects. When the museum re-opens, over a third more gallery space will allow us to present important and unique objects, which have not been seen for decades or have never been on permanent display.
This ambitious refurbishment will allow visitors, for the first time, to explore all three floors in the building, set out as galleries, visible stores and special exhibition spaces. Enhanced catering facilities will encourage all park users to stop and take in this magnificent collection.
The fabric of the building is being improved with additional entrances to improve access and orientation. A dedicated learning and education centre will provide an unprecedented opportunity to understand the collection, alongside technology to better connect and interact with the objects on display.
While the Burrell has been closed, the most comprehensive outreach programme ever undertaken by Glasgow Museums has established new links between thousands of people living near the Burrell and Pollok Country Park, to support and inform the development of the new displays.
The new displays will give visitors a better understanding of the objects, the people who made them and some of the people who have owned them. It will be the start of an exciting era of rediscovery of The Burrell Collection.
Visit The Burrell Collection's online shop. 
Accessible toilets
Hearing loop
Wheelchair access
Baby changing
Baby feeding
Cafe
Photography and video recording
Shop
Welcome to the Burrell Project blog, a regular feature where we will share insights on the work going on to prepare the collection for the museum reopening. We'll hear from different members of the team about their favourite object in the collection, their role on the project or a particular aspect of the work they are involved in.
Go to the blog homepage