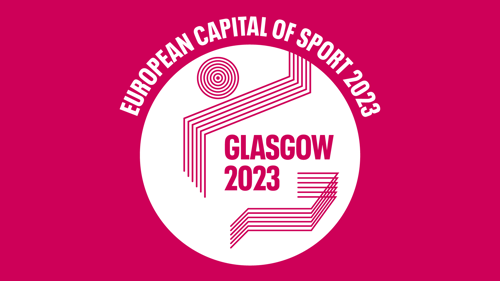 Having Glasgow as European Capital of Sport in 2023 will help show how important physical activity is for the health of the city
Fifty-seven community organisations from across Glasgow have been boosted by a grant to help celebrate Glasgow as the European Capital of Sport for 2023. The 'European Capital of Sport Fund' will be used by groups to encourage more Glaswegians to get active in sport and physical activity throughout the year.
The fund, delivered by Glasgow Life, aims to inspire more local people get active through sport and physical activity in communities across the city by supporting the establishment of new sessions aimed at underrepresented groups and community events to promote the local opportunities.
Each organisations received £750 for projects that:
Support the development of opportunities in sport and physical activity across Glasgow.
Raise awareness of community sport through events and activities celebrating Glasgow as the European Capital of Sport 2023
Help to break down the barriers to participation in sport, particularly for underrepresented groups
Enhance the role of sport and physical activity in the health and wellbeing of Glasgow
One of the first recipients to establish new activities was Drumchapel Pickleball Club, who set up a beginners Pickleball session in Glasgow Club Donald Dewar to encourage more people to take up this fast-growing sport. At the clubs first session, held on Sunday's from 11am to 1pm, 25 beginners were introduced to Pickleball by the club's volunteer coaches.
Pickleball at Glasgow Club Donald Dewar!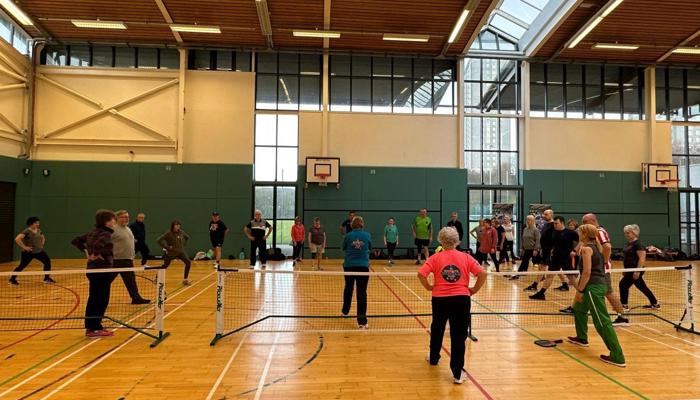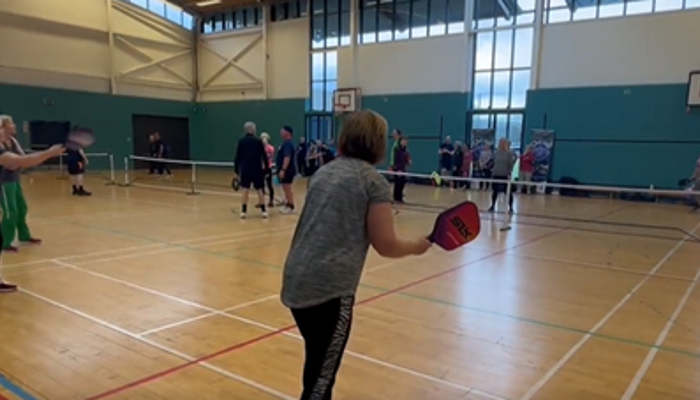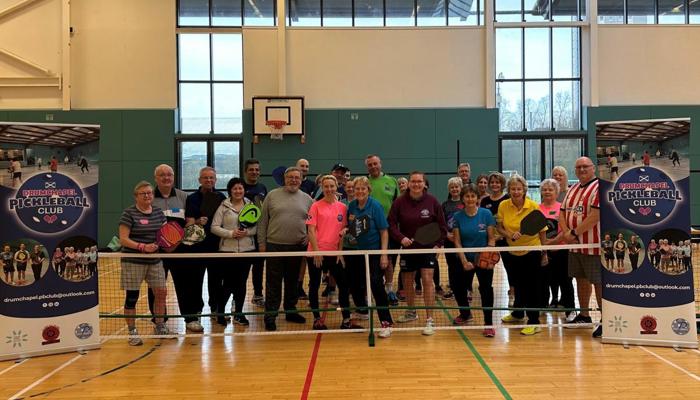 The funding gave us a great opportunity to encourage more people to try Pickleball. We were able to get equipment and facilities as well as marketing to reach new people.
The funding is supporting Glasgow Athletic to create a new football session for children with autism in the east end of Glasgow. This activity will create a safe, fun environment that is centred around the child's needs with specialist coaches on hand to pass on their love of football. Launching in February follow the club for more information.
Similarly, for SEMSA, the Scottish Ethnic Minority Sports Association, the funding will be used to offer new opportunities that encourage women from Black and Minority Ethnic communities to get active. The support from Glasgow Life and expertise from SEMSA will create football, badminton and cricket opportunities allowing those attending to enjoy the benefits of sport.
That's not the only opportunities targeting women and girls via the fund. Jiggly Joggers are a well-established walking and jogging group in the East End of the city with the mantra that 'no jiggly is left behind'. With a real focus on supporting more women and girls to get active, the club have received funding to increase the number of walks and runs in the east end of Glasgow.
We are delighted to confirm that phase 2 of the funding will open on Saturday 1st April for projects taking place between July and December 2023. If your community organisation could use £750 to celebrate sport or innovate to get people active, then keep an eye out on Glasgow Life's social media or get in touch to tell us about your idea.
European Capital of Sport 2023 Fund
Give feedback about this page