Focus on: Glasgow Museums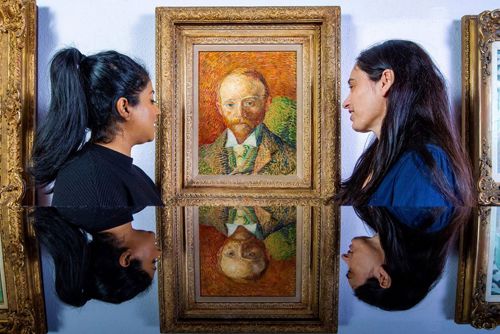 Published on Friday 8 May 2020
Glaswegians love culture: our museums are the most-visited attractions in our city. People are rightly proud of our incredible art, world-class transport collection and natural history highlights from around the globe, crossing the ages.

For many, these cherished objects and the stories they tell form an essential part of their lives. They stimulate imagination, thought and escapism. The Glaswegian museum collection is an important part of who we are as individuals and part of our identity as a city.

Right now, perhaps more than ever, it's vital we maintain access to Glasgow's outstanding museum collection as well as our essential services.

In the next in our series we delve behind the scenes at Glasgow Museums to discover how the team continues to deliver culture during lockdown. We spoke to: Duncan Dornan, Head of Glasgow Museums; Clare Gray, Learning and Access Curator; Moira McCall, Marketing Business Partner; Rebecca Quinton, Research Manager for Art; Tarn Brown, Conservation Manager; Irene O'Brien, Senior Archivist; Michael Gallagher, Archivist; Neil Ballantyne, Kelvingrove Art Gallery and Museum Manager.

How has the coronavirus pandemic affected Glasgow Museum's role in the city?

Duncan: Like all services across Glasgow Life, Glasgow Museums has been embracing the challenge of operating in a radically different way since lockdown was imposed.

For the first time in history, we closed all nine of our incredibly popular museums as well as Glasgow Museums Resource Centre, which is the epicentre of our research and conservation work. Given the circumstances, it was a strangely emotional day as we tried to adjust to a new way of living while figuring out a fundamentally different way of working.

Last year we recorded over four million visits to Glasgow museums. On that first day working from home it became immediately obvious that communicating with our audiences was still our priority. As a charity, Glasgow Life is committed to bringing meaning to people's lives through culture, sport and learning. We know people continue to want access to the museums they love, albeit in a different way.

Our venues were closed, but we have hundreds of thousands of followers on our social media channels and most importantly our creative and adaptable colleagues working remotely. If people couldn't come to us, we could still go to them. Many people suddenly had time on their hands, or were home schooling children, and there was renewed interest in discovering something new. It was a good time to embrace social media and share some of the delights of the 1.6 million objects in our collection.

How has the Glasgow Museums team adapted to this new way of working?
Clare: The Learning and Access (L&A) team work on all kinds of activities and events when the venues are open, so it seemed natural they could develop engaging content for social media too and they have really excelled!

After a lot of asking 'How do you do this?' and learning as we go, we now post every weekday at 2pm. Each week we have a range of content: Museum School Social for those being home-schooled, Postcards from Glasgow Museums for older and inter-generational audiences, Toddler Time for under-fives, a Collection Focus post for adults and families and Glasgow Museums Art School for families.

What has the response been like so far?

Clare: It's a joy to see people's responses to our posts. Often it's a picture of something they've created, or an insight into a conversation we've sparked. The other day we were missing the banter at the People's Palace so we posted a picture of a chamber pot and asked them to solve an argument for us. Is this a chanty, a gazunder, or do you call it by its Sunday name, a chamber pot? Do you have a different name altogether? Let us know!

Our Facebook friends were eager to share their thoughts. The origins of the word 'chanty' was suggested to be singing, or chanting, while using the pot to cover the noise. Gazunder was said to come from the practice of keeping the pot under the bed. The pot gazunder the bed.

While the Palace team was playing with all this patter, others in the L&A team were preparing to create craft videos. They began by raiding their cupboards and recycling bins, mindful that people would be restricted to using materials they might find around their homes.

People also shared memories and mentioned favourite objects and exhibitions and it made us smile. Someone even posted a video of Kelvingrove's majestic organ in full flow, it was great to see.

Other teams have been doing this too. Art curators are writing entries on past exhibitions for the Gallery of Modern Art as well as creating new content.

Blogs are being used to share more detailed information with new entries being created for the Legacies of Slavery in Glasgow Museums' blog and also the brand new Burrell Project Blog.

Moira: Audiences always come first with all our marketing activity for Glasgow Museums. Despite this unusual situation, the main focus of our work remained the same: to provide our audiences with engaging and interesting content based around our museum collections.

The response has been great across all our social platforms with engagements increasing by a staggering 155% across our Twitter feeds since the start of April. Facebook has also seen a great uplift with comments and shares both increasing by over 30%. We had to adapt some of what we do and deliver it in a different way, but our audiences are clearly enjoying it.

Among the many difficulties presented by Covid-19, there have been small opportunities too. We understand building work on the Burrell has stopped, what other work has been going on with the project?

Duncan: The Scottish Government's unprecedented lockdown measures caused a temporary suspension of all construction work, except on essential buildings. This meant Kier Construction stopped work on the £66 million refurbishment of the Burrell Collection for the moment.

Rebecca: While our most critical meetings have moved over to digital platforms, we've reduced the overall number of project meetings. And with the temporary suspension of the public programme while museums are closed, curators have had more time to focus on the collections. They are drafting new or enhanced entries for Glasgow Museum's online collections database, which contains a wealth of information on the City's collection.

With so many archives and institutions releasing digitised collections and articles online for free in recent weeks, it has also been a good time for curators to undertake more in-depth research on specific areas of the collection. Subjects researched by the Art team curators during the first month of lockdown have included provenance research on Tudor and Stuart needlework, design sources for the engravings on seventeenth-century silver and the watercolours by Joseph Crawhall in the Burrell Collection.

Tarn: There is also very practical work going on to keep the project moving. In many ways we are just as busy as before lockdown. We're currently compiling information for the exhibition designers to use when we procure companies to make the mounts that will display the collection in the new displays.
Conservators have been working with colleagues in the documentation team to pull together all this information, using the central collections management database. We are also speaking to contractors to make sure they are ready to help install the displays when the time is right.

Many of the objects in our collections were created in response to, or in some cases even during, a crisis. Can you tell us what museums are doing to illustrate what a resilient and creative bunch we are?

Duncan: Collections in archives, libraries and museums are the most reliable and engaging records of previous crisis. They also help us to understand and come to terms with the present by comparison with the past. It's important that collections react to this situation with a carefully considered approach to collecting, which will support the interest of future generations.

Archives have already put out a call for diaries of the lockdown experience, while museums are developing a priority list of items to speak of the experience of Glaswegians. This will allow people to look back and understand what we are currently experiencing.

Audrey Hepburn said 'Nothing is impossible, the word itself says I'm Possible'. We think she would have liked our Glasgow City Archives team. You've embraced our #glasgowlifegoeson campaign, can you tell us how?

Irene: Someone once said, sometimes the best things happen when you're forced to think differently, we just can't remember who! Glasgow City Archives has certainly adopted that frame of mind.

The Mitchell is usually buzzing with people using our records to answer all sorts of questions and to allow that to continue we've launched 'Ask the Archivist' via Facebook, which is proving extremely popular.

Michael: We've issued a call-out to all Glaswegians to start keeping a diary of their long days in lockdown. We want to encourage the people of Glasgow to record their experience of coronavirus, which we'll keep forever in the City Archives. That way, future generations can gain a real insight into life under lockdown during a global pandemic from a variety of perspectives. No detail is too big or small. It's often the day-to-day minutiae that paints the most vivid picture.

Dali's Christ of St John on the cross is often said to be Scotland's favourite painting. With a collection of international significance to care for, can you tell us a little about how our venues are being maintained during lockdown?

Neil: We moved quickly to close our museums to the public in response to the situation, which happened the Tuesday before lockdown was announced, but we couldn't simply shut the doors and walk away.

Our venues house priceless works of art, unique specimens that can't be replaced and precious natural history objects that require careful conservation. We had to work out what checks were required and how frequently they had to be carried out and agree who would carry them out.

We asked the whole museums team if they could help and quickly received an amazing response. It has made it possible to schedule important, regular checks across our unique buildings and collections.

These checks include looking for things like vandalism, fly-tipping or anti-social activity and internally staff conduct fire tests, flush through the taps and toilets to prevent legionella and check for moths or other pests that might harm the collection. This also provides a window for Facilities Management or contractors to come in to carry out essential maintenance. It has been great to include a range of staff in these activities.

This means that when we reopen, and our planning for that has already started, visitors can come and enjoy the collections entrusted to our care for generations to come.

New exhibitions like the one on Glasgow photographer Eric Watt at Kelvingrove were due to open in early summer, what is the plan now?

Duncan: We are proud of the extensive, varied exhibition programme we offer and our constantly changing displays are one of the key reasons people return to our venues. Throughout the coming weeks, while our venues are closed, colleagues will continue to progress work on future displays and exhibitions so everyone can enjoy them when the buildings reopen.

We will have lost some time in preparing works and spaces. It's also possible that we'll have to work out a process to allow social distancing in museums when they reopen and this may result in areas of the museums buildings finding new temporary uses. But we know people are keen to get back into our museums to enjoy all that they have to offer and we're very much looking forward to that day too.